There's so much to see and do in Detroit — an incredibly vibrant city, full of active young professionals. When it comes to meeting up after work, happy hour is a sacred tradition. Looking to relax over cocktails with friends? Here are Downtown Detroit's can't-miss happy hours.
Firebird Tavern
For a cozy bar and grill with large wooden tables and "approachable yet elevated food and drink," head to Firebird Tavern. This American eatery offers half-off on several beers (of which they have many), as well as deals on their comfort foods. Try the soft pretzels or chicken wings, and wash them down with a craft beer. If you like the vibe, you may opt to stay until later in the evening. Firebird turns into quite the dance club!
Parc
For a more sophisticated vibe, head to Parc, which boasts one of the best happy hours in town. This chic, modern spot is located in Campus Martius Park and provides a full-scale experience. You'll see their extensive wine list reflected on their happy hour menu, which offers sparkling wines, as well as rose, white, and red options. If you're feeling crazy, opt for the Bubbly Bar! You'll enjoy mimosas served tableside, which is a lot of fun for large groups. Be sure to try their spiced chicken meatballs and wood-grilled pizzettas to tame the bubbles!
Downtown Louie's Lounge
Although just three hours, Downtown Louie's Lounge's happy hour remains a local favorite. Stop by any day of the week for $1 oysters, discounted snacks, and cocktails. The restaurant is small and relatively hidden, which makes it a nice place to gather with just a few friends. You'll enjoy a cozy ambiance, perfect for chatting over wine and food.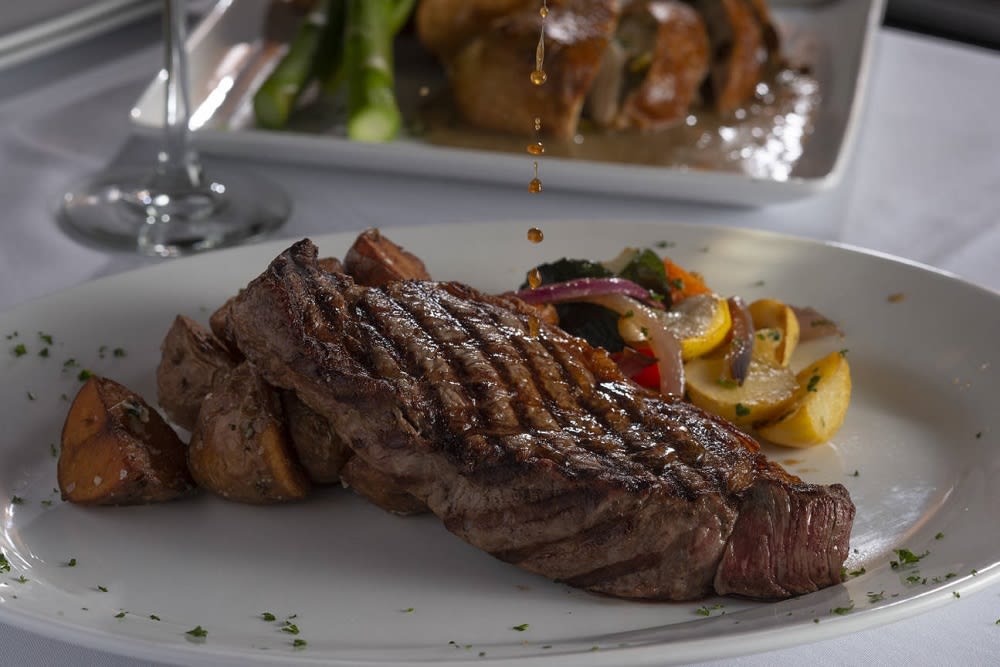 McShane's Irish Pub & Whiskey Bar
Ireland comes to Detroit with this quintessential pub. Enjoy discounted beers and large portions of food at reasonable prices. Ever heard of can cakes or Irish egg rolls? No? Well, at McShane's, you can try them for just $6.25! You can also check out their impressive whiskey list, which includes everything from Bourbon to Rye. Sports lovers should note that if there's a game on, you'll be sure to catch it here.
PAO Detroit
What was once a historic theater is now the ultra-hip PAO Detroit, which serves elevated Pan-Asian cuisine alongside an impressive drink menu. Their whiskey and champagne selection is very unique to Michigan and offers diners the chance to try a variety at a reasonable price. From braised short rib bao buns to truffle fries to tuna tacos, you're guaranteed to find something for every taste. You'll also get to choose between the Mother of Dragons Bourbon Whiskey cocktail, the Japanese Mule, and the Oriental Gem Margarita. The PAO experience is an exciting, flavor-packed one.
La Feria
If you're in the mood to bond with friends over big pitchers of sangria, then head to La Feria. This Spanish hotspot serves discounted food and drinks from 3-6 pm on weekdays. Try the heaping plate of patatas bravas, or the charcuterie board (with meats and cheeses imported from Spain). In addition to cocktails, you'll also find a delicious house red wine, which serves as the base for La Feria's popular sangria. It's a truly authentic experience!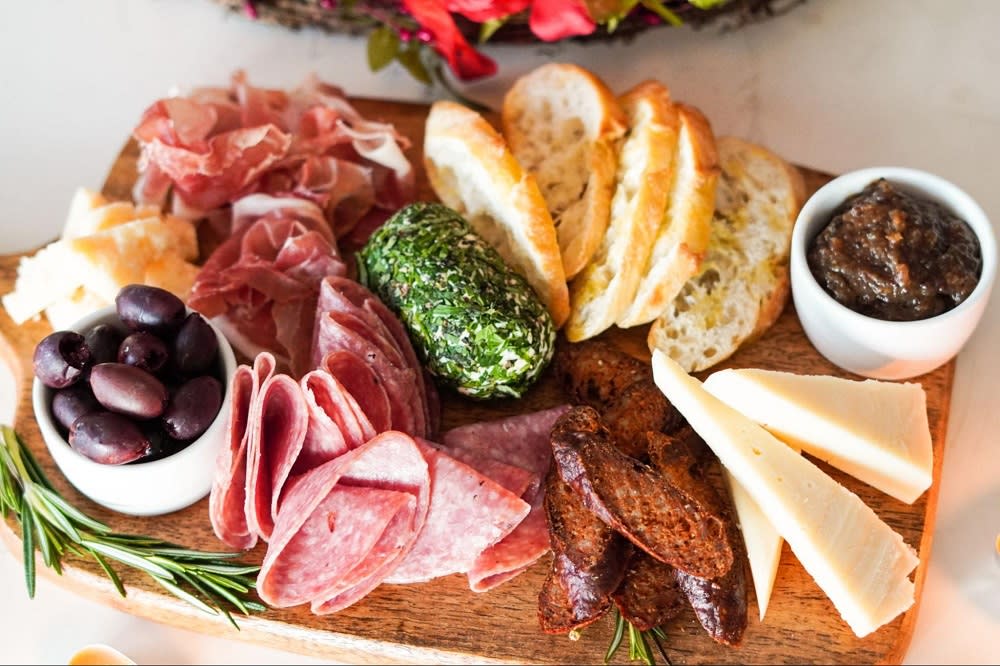 Starter's Bar and Grille
For a no-frills, late-night happy hour, head to Starter's. This chain began in Detroit and is known for its simple pub eats and strong cocktails. From 11 pm until close, enjoy large plates of rib tips, spinach and artichoke dip, wings, and cheese sticks. There are also some very fun cocktails on the menu, like the strawberry daiquiri, watermelon martini, American Mule, and 1800 Margarita. Starter's is the go-to spot to end your night on a high note.
Cornerstone Barrel House
From 3-6 pm on weekdays, head to this rustic spot for some old-fashioned comfort food. Meat, potatoes, and biscuits are on the menu, alongside domestic and craft beers, wine, and the "bourbon shot of the day." The braised meats are very flavorful and paired with the drinks, you're guaranteed to sink into your chair (in a good way!).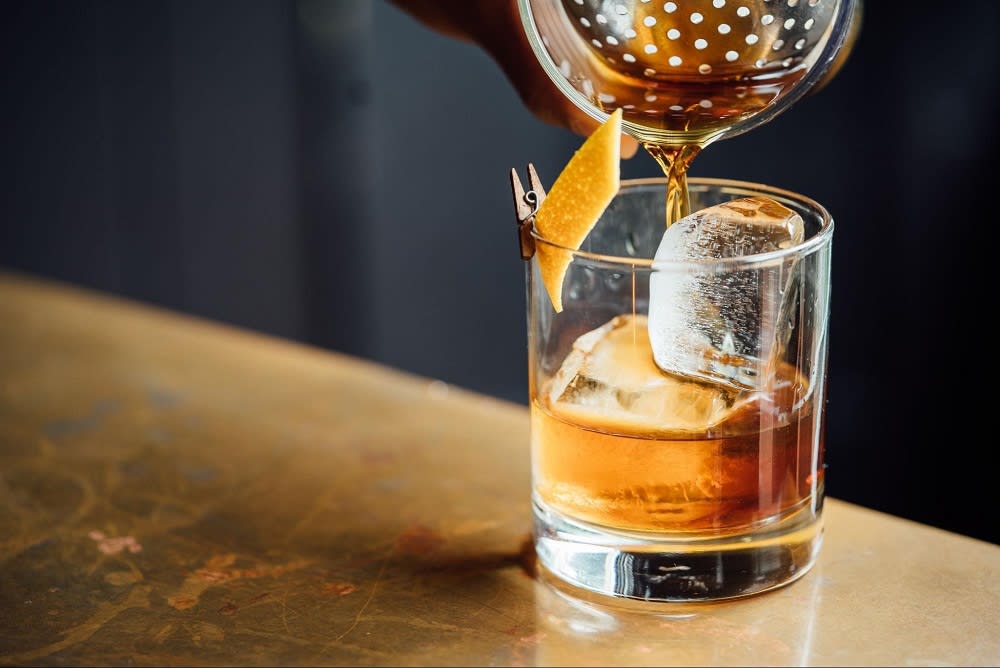 HopCat
The happy hour menu at HopCat may be small, but it's largely viewed as one of the most delicious in town. For just $7, enjoy their delicious B.Y.O. Double Smash Burgers alongside their $3 Cosmik Fries (beer-battered and served with cheese sauce). All local drafts, wines, and well drinks are just $3.50 and make for an affordable (but delicious) evening out.
Grand Trunk Pub
This 1900s former railway station has been converted into a fun bar, with high ceilings and a wide selection of craft beers and foods. All of its ingredients are locally sourced, and will likely appeal to the comfort food-seeker in you. The chicken tenders in buffalo sauce are a must-try, as are the sliders. Beer lovers will enjoy exploring their menu of over 170 beers — 24 of which are Michigan-made. If you enjoy their happy hour, consider returning for Tuesday Night Trivia!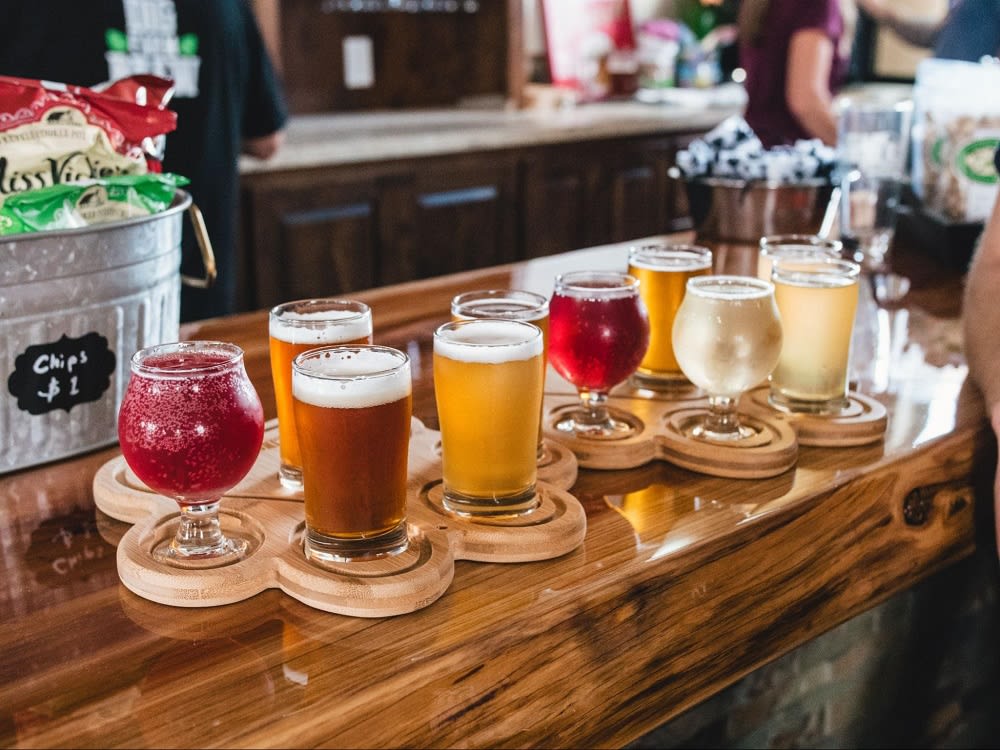 The Skip
If you love feeling like you're on a tropical vacation, then The Skip is the place for you! This open-air, tropics-inspired cocktail bar certainly has drinks covered. The Little Pigeon (tequila and grapefruit), the Skip Gin & Tonic, and the frosés are just some of their must-try drinks. If you like what you try, consider ordering one of their to-go cocktails! You'll really feel like you're on vacation.


Interested in learning more about all that Detroit has to offer? Contact Realtor Austin Black II today to find your perfect place in Detroit, and never miss a happy hour.