When you live in a gorgeous downtown Detroit property, you will want to make the most of every opportunity to enjoy the rich culture you'll find around you—including listening to live music. Fortunately, the downtown Detroit area offers a number of places that will allow you to listen to live music, whether you're looking for the muted strains of jazz or an exceptional pop music experience that will have you dancing on a rooftop all night long.
At Tin Roof, you'll find incredible live music from a variety of artists. The stage is frequently home to some of the big names in local music and even fan favorites that go well beyond the local area. Tin Roof offers tasty food options served in an eclectic environment where there's always something happening. It's billed as a location for musicians to hang out and enjoy quality time with their fans and friends alike between sets. Frequently, Tin Roof features groups of artists such as the latest up-and-coming favorites in country music. Depending on the night, they may also feature 90s hip-hop, singalongs, and a host of other fun genres that will be sure to make it a night to remember.


Tin Roof prides itself on going beyond the basics of bar food to provide a great array of familiar dishes, including world-famous wings and tenders that are sure to delight.
2. Aretha's Jazz Café at Music Hall
Aretha's Jazz Café bills itself as a space for not only jazz, but also blues, soul, and rock 'n roll. Not only that, the café frequently provides performances by artists who focus on poetry, musical theatre, and dance, for a true array of talent that can help highlight the best of everything Detroit has to offer. Aretha's Jazz Café focuses first and foremost on local talent, aiming to help local artists build a following, get their start, and share their skills. It also serves to allow performing arts students, including both instrumental and vocal students, to come in and showcase their talents in front of a live audience in a genuine performance.


Despite its focus on local artists, Aretha's Jazz Café is no stranger to the big names in music. Around once a month, the café brings in global or nationally-recognized artists to help create the dazzling backdrop of culture and the arts expected by visitors from the popular venue.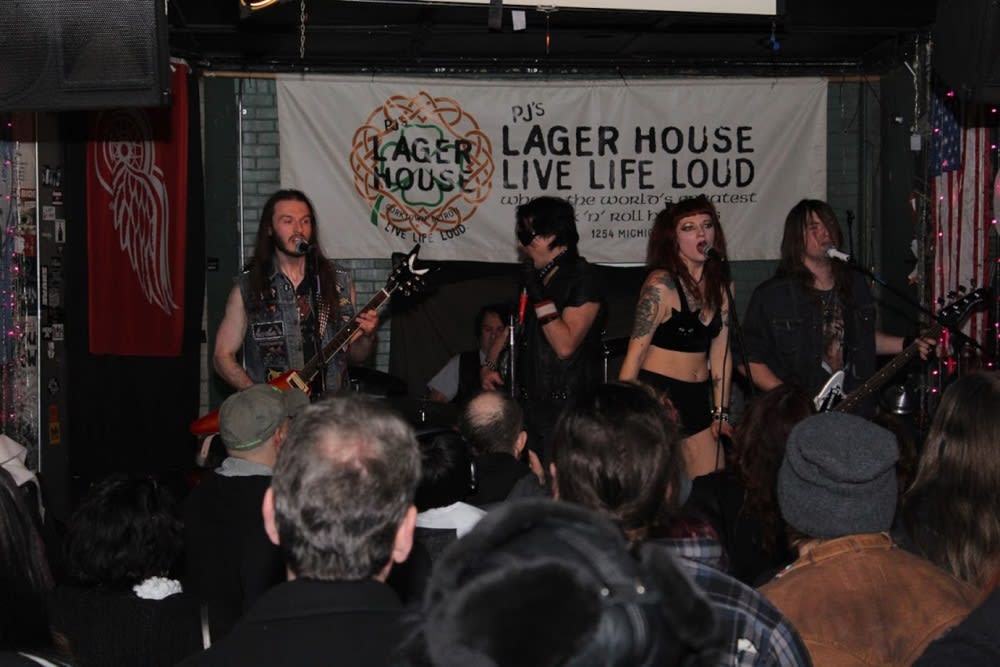 Photo courtesy of PJ's Lager House
PJ's Lager House has a rich history in the Detroit area. It opened as a neighborhood bakery and restaurant in 1914, masqueraded as a furniture store during Prohibition, and became a beer garden when the 21st Amendment was passed. In addition to great food and fantastic drinks, PJ's Lager House routinely serves up incredible performances from a variety of local bands. Thursday night is DJ night unless there's another show scheduled. The PJ's Lager House model is "Live Life Loud," and the venue aims to bring in performers who will help them showcase that motto while providing a fantastic experience for visitors and residents of Downtown Detroit houses and
condos
alike.
3Fifty Terrace is Detroit's premier rooftop nightclub. It offers incredible special events that include live music in a stunningly beautiful location where you can't help but get up and dance. It's an incredible rooftop party, set seven stories in the sky and filled with fantastic music, whether it's curated by DJs or provided by live bands. Every evening is a unique experience that you'll be sure to remember as you share music, dancing, and fun.
Axis Lounge offers live entertainment Thursday through Sunday nights from an array of musicians, DJs, and other artists. Local bands perform Motown, jazz, modern pop, and more. It's an incredible venue with a great atmosphere where you can sit back, sip a cocktail, and enjoy the live music experience. At Axis Lounge, you'll enjoy luxury and comfort while taking in the sounds of local artists. Located in MGM Grand Detroit, Axis Lounge is also conveniently near a variety of other potential activities, including a casino, indoor golf, and more. Sit back and celebrate a special occasion or simply celebrate life and connection as you enjoy this fantastic venue.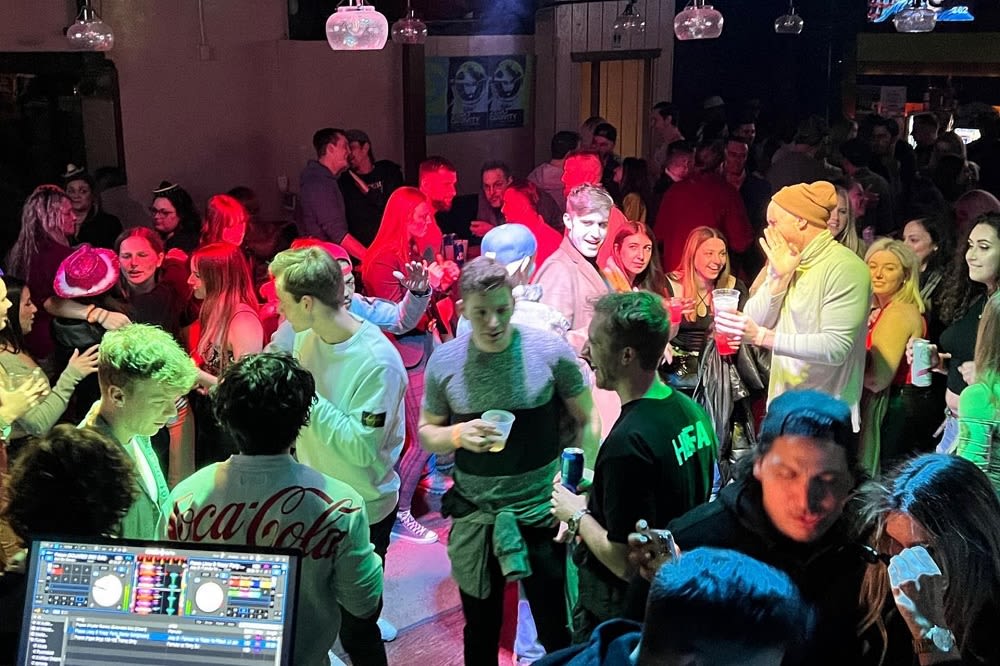 Photo courtesy of The Old Shillelagh's Instagram
On the first floor of The Old Shillelagh, you'll find a DJ and dance floor. On the second floor, you'll frequently find live entertainment followed by a DJ toward the end of the night. The Old Shillelagh offers the biggest dance floor in the area and lower drink prices than other local clubs, which makes it the perfect location for dancing the night away while you enjoy live entertainment from local performers who will make you want to sing along. Live entertainment is available primarily on Friday and Saturday nights, though there may be other opportunities to enjoy music and fun throughout the rest of the week. The Rooftop Deck is also perfect for dancing under the stars while listening to those great strains of live music.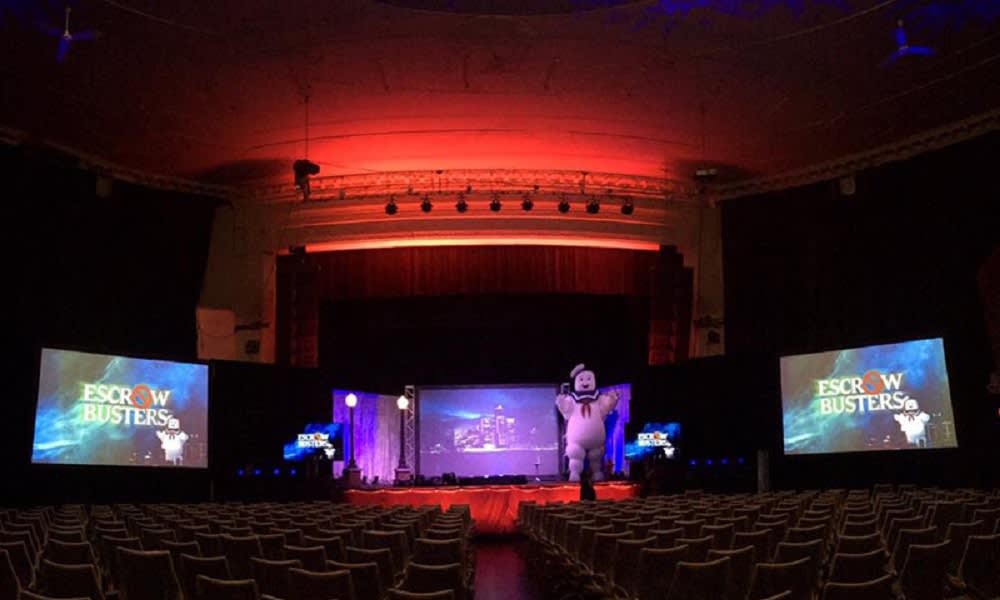 Photo courtesy of Majestic Detroit's website
At The Majestic, you'll find one of the most incredible independent concert houses in the Detroit area. With a capacity that will easily hold 1,100 guests, it's the perfect place to bring in a wide array of musicians and other performers. At The Majestic Theater, you'll find incredible live music concerts that come from a variety of genres, including indie rock, metal, folk, world beat, electronic artists, blues, and more. With two full-service bars and incredible house sound, it's the ideal place to learn more about local artists who are just starting to get their careers off the ground or to enjoy familiar bands, musicians, and performers who are long-term favorites.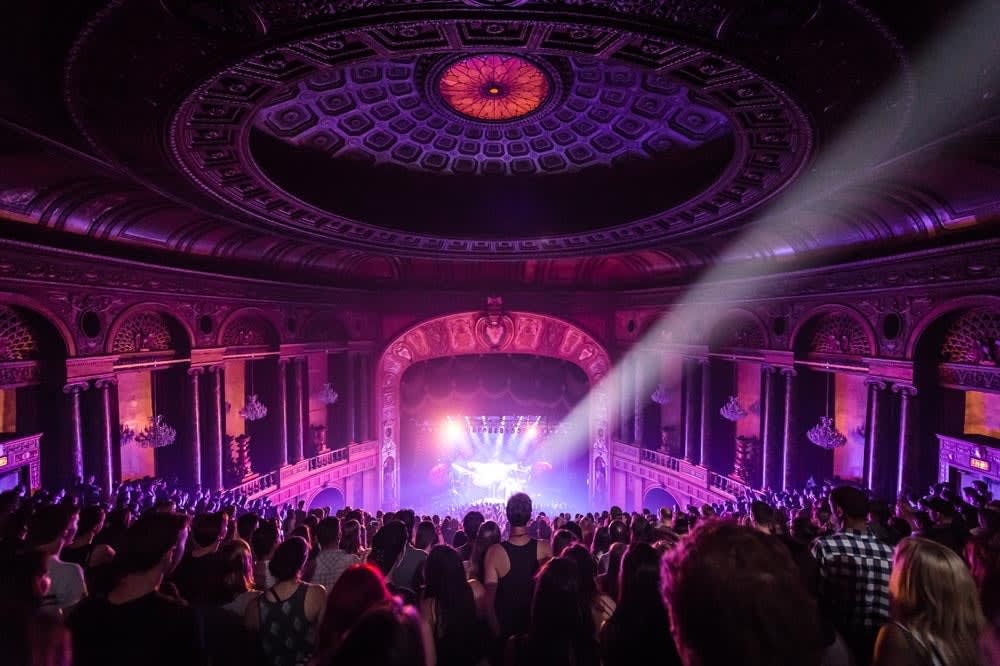 Photo courtesy of The Fillmore Detroit's website
The Fillmore Detroit is a gorgeous historic venue that was originally opened in 1925 as a movie house. Now transformed, it remains at the heart of Detroit's entertainment district, providing a venue for a variety of artists and performers to showcase their top talents. The Fillmore is billed as a "legendary venue" for epic events. Attending a live music event here is sure to be an experience to remember, whether you're hoping for a one-time night out in a spectacular environment or you're interested in coming back, again and again, to see what the venue has to offer, including new performers, new shows, and new special events.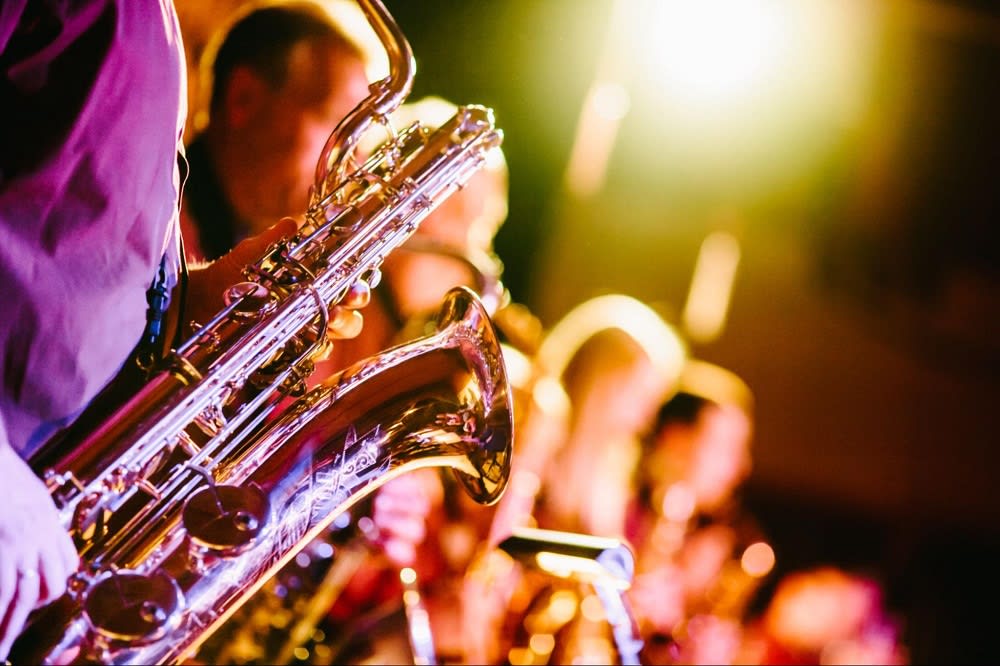 Cliff Bell's sets itself up as a handcrafted experience with the venue tailored to reflect the ongoing needs of its visitors. This forum has long been a Detroit mainstay. From its earliest days, Cliff Bell's was a venue designed for luxury. The initial decor was crafted from mahogany and brass, making it stand out. It also contained incredible refrigeration and air conditioning technology—an option that, in those days, was new and unique. Since then, Cliff Bell's has aimed to continue that luxurious atmosphere and carry it into today. It is one of the busiest stages in the Michigan area, with more than nine live performances each week. Cliff's Bells focuses heavily on jazz music, including both local and touring bands.
Deluxx Fluxx bills itself as "the return of sound and vision" and the bright colors, neon lights, and incredible atmosphere certainly provide a pop of color and brilliance to the local area. Deluxx Fluxx offers a variety of local performers on Thursday, Friday, and Saturday nights. Most events do not allow pre-sale tickets, but you can always get a ticket at the door. It's a high-energy location that is frequently packed with visitors and offers a great vibe that is sure to excite and impress. If you're looking for a high-energy night out, Deluxx Fluxx could be the perfect way to spend an evening.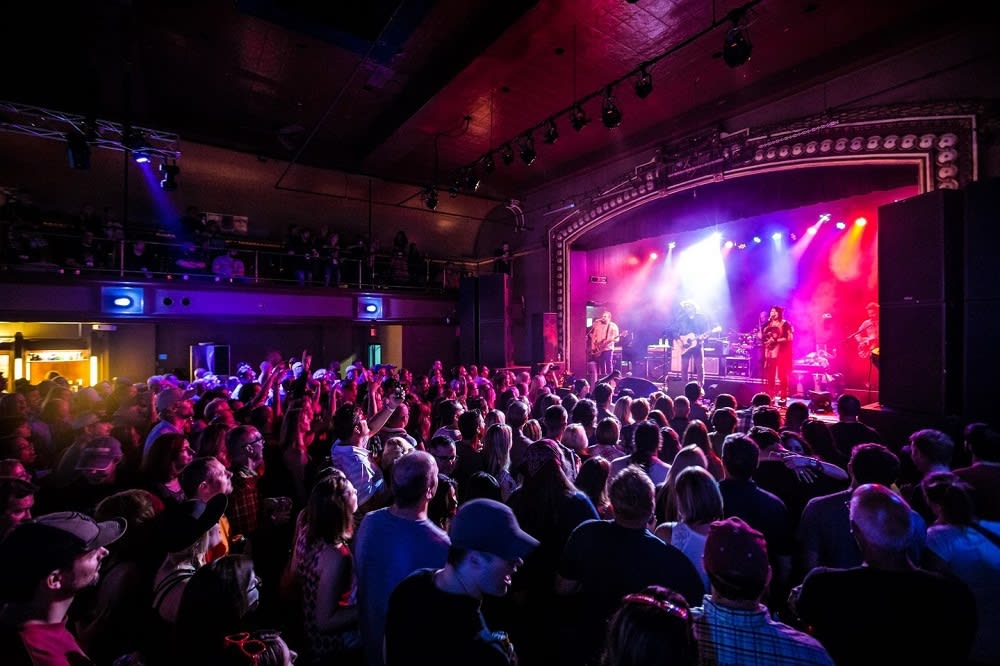 Photo courtesy of Saint Andrew's Hall's Instagram
Saint Andrew's Hall has a legacy as a trendsetting, iconic local music club—and that legacy has continued into today as the venue continues to grow and expand. It has played host to many incredible, familiar acts, including the Red Hot Chili Peppers, Pearl Jam, and Bob Dylan. It offers not only an opportunity to enjoy groundbreaking music but a venue where you will have an unforgettable experience. If you're looking for a live music experience like no other, visiting Saint Andrew's Hall will be sure to deliver.
Work with a trusted agent
Whether you've recently moved into a
downtown Detroit property
or you're exploring the area on a getaway, there are plenty of incredible music experiences to choose from. There is also much more to see and appreciate about Detroit, and an experienced agent like
Austin Black II
can make your real estate journey an informed and seamless one.