Condominiums are popular residential properties for a good reason. For first-time homebuyers, condos can be an affordable option and a convenient entrance into the responsibilities of homeownership. For others, especially those looking to downsize, the lack of maintenance makes condo ownership enticing. Condo living is also a preferred choice among career-minded individuals who seek to live close to work, as these types of properties are usually centrally located in urban areas. As a whole, condos occupy the sweet spot between apartments and houses where owners enjoy an array of amenities and conveniences with the privacy and comforts generally afforded by a stand-alone home.

With this in mind, let's take a look at six features buyers look for in Detroit condominiums.
An impressive view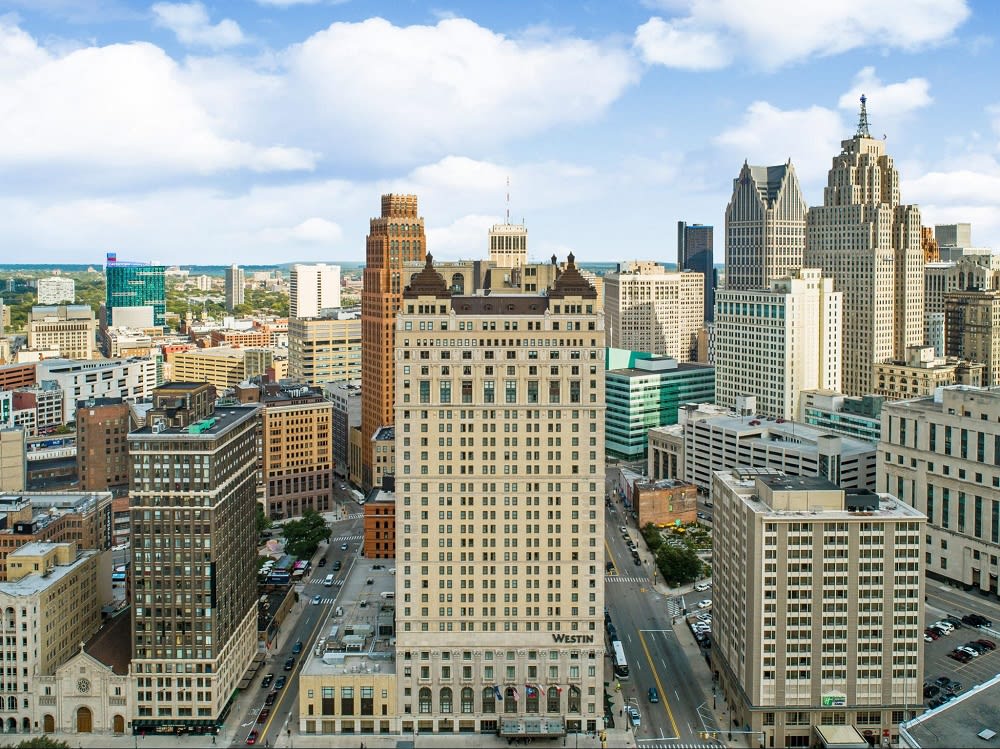 The best part of living in a high-rise building is the view! Condo-living affords stunning views of the city, sunsets, and the surrounding landscapes. Condominium developers and architects are becoming more mindful of designing high rises with excellent views in each unit to appeal to this growing trend. No one wants to look out their window only to see the neighboring building — when looking for condos, be sure to visit in person so you can see the view each room provides. Some condominiums offer stunning views of Downtown Detroit and the Detroit River. After a day at work, coming home to relax in an easy chair and gaze at the water is a genuine pleasure.
Abundant outdoor spaces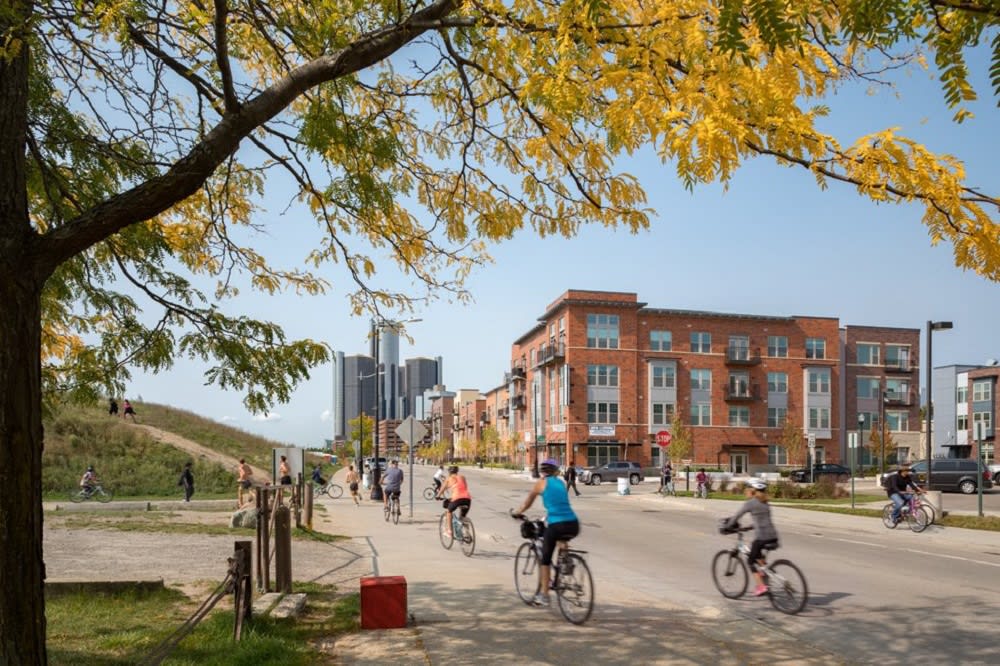 Although the benefit of living in a condo is no yard to mow, no weeds to pluck, and no snow to shovel, the desire to enjoy the fresh air and sunshine of the outdoors does not go away. Many buyers are looking for options that provide them with the convenience of low maintenance requirements but the option to soak up the summer sunshine. Detroit condos are the solution. Whether you're looking for urban green space development like that around the Detroit riverfront, a condo with a common area complete with a pool or fire pit for gathering, or shared terraces that encourage you to know your neighbors by name, you'll find them.
Space for furry friends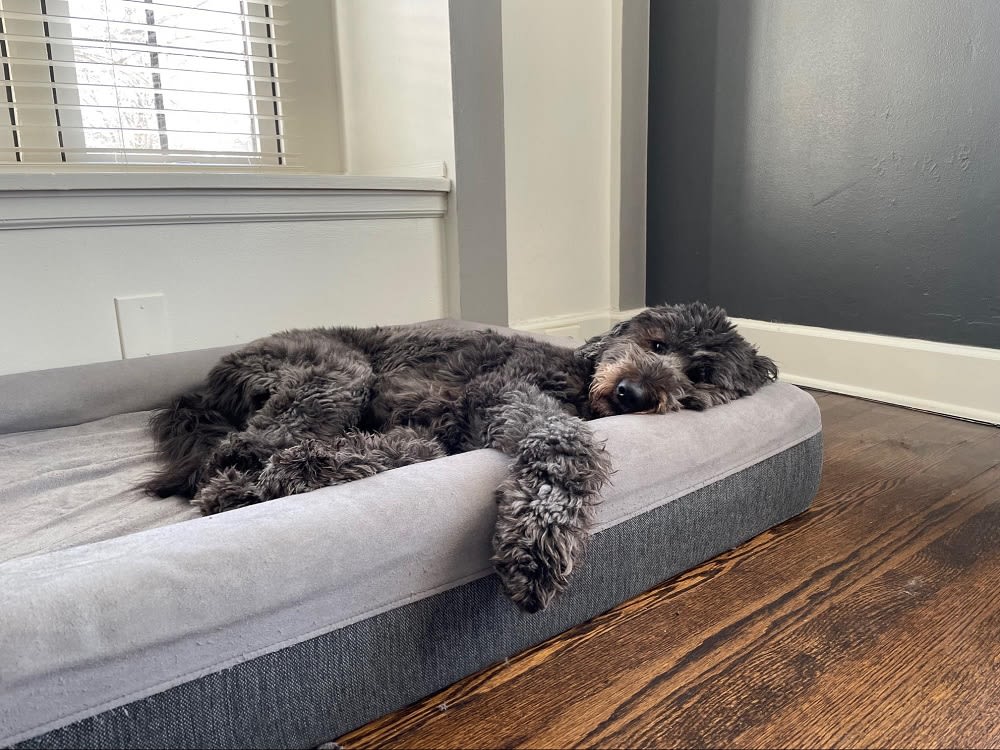 Buyers with pets or those who are considering adopting one will need a condominium that not only allows them but adapts to the lifestyle of pet owners. After all, a pet should love the new home as much as the buyer will, and a dog park or grooming area is an attractive feature for animal lovers on the hunt for Detroit properties.
In-unit conveniences
Having everything you need in your own home makes a big difference. We need space for working, dining, entertaining, and personal space for today's lifestyle. If you have a washer and dryer in the unit, everything is much more accessible. You don't have to lug laundry up and down the floors or worry about someone else bothering with your clothes. If you're looking at condos for sale in downtown Detroit, you'll likely want to browse in-unit and on-site amenities that will add convenience to your everyday life.
Parking options
Even if you're looking at condos in downtown Detroit so you can walk to work, you'll still want a safe place to store your car. In this case, you'll want to find a condo complex that provides ample parking for all residents that's protected by security. Covered parking is ideal as Detroit gets an average of 33 inches of snow in the winter. If they only offer street parking, be aware of peak times and fees. You may want to investigate another parking solution nearby, so you have guaranteed parking.
Entertainment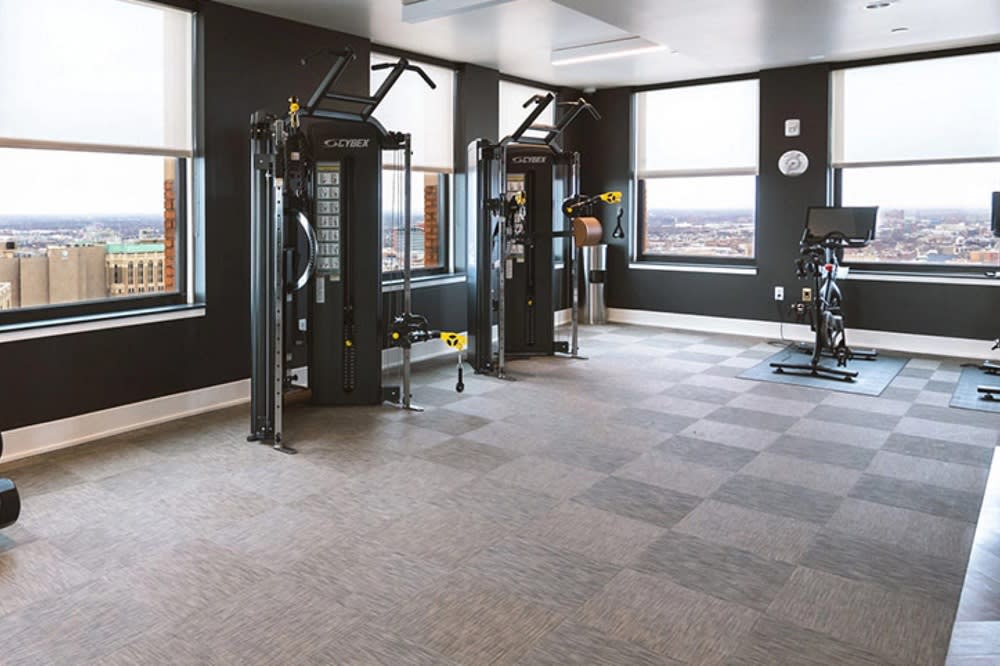 Living in a condominium offers many opportunities for socialization and is one of the reasons people look for condos for sale in Midtown Detroit. Sometimes you may want to meet your neighbors or invite family or friends over for a night of fun. Condominiums featuring a lounge, rooftop terrace, or a pool make entertaining and socializing a breeze and provide an easy way to unwind after a long day without going out.
Take time to consider if the entertainment options available in the building match your lifestyle. If you are not a swimmer and don't enjoy the sun, then a building with a pool would not contribute much to your quality of life. If you enjoy exercising, you'll want to make sure the gym meets your needs.
Ready to find a Detroit condo that has everything you want?
Austin Black II
offers in-depth knowledge of Detroit's luxury real estate. His experience in buying and selling condominiums for residential and investment purposes will make it easy for you to find the one best suited for your needs — contact Austin today to start your next real estate journey!