When preparing Midtown Detroit homes for sale, how important is it to work with a professional home stager? Home staging can make a significant difference in how long a property stays on the market and how much it sells for. So before you take steps to list your house in the Detroit real estate market, consider all the reasons why you should work with a professional stager.
How home staging works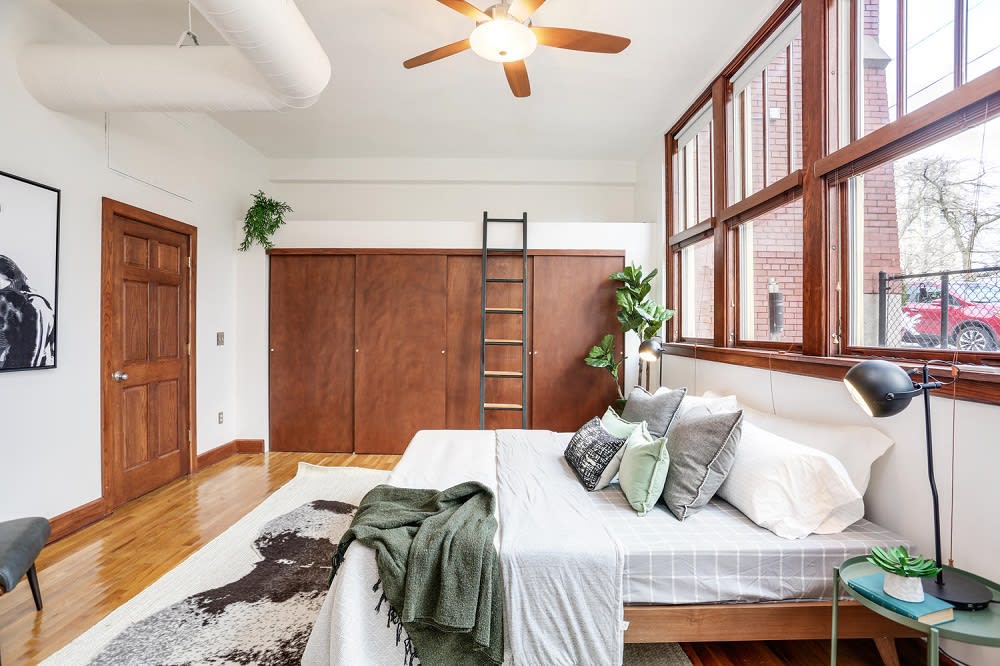 When you hire a professional home stager, their first goal is to remove everything that may distract buyers from the best features of your home. Then, they'll bring in items that help highlight those same features.
You'll start by booking a consultation with a home stager in your area. They'll evaluate your property and provide recommendations for any home repairs, renovations, or changes to paint or décor. They may suggest removing your items from the house entirely so they can bring in alternatives. Or, they may suggest keeping those items if they feel they will attract the right buyers.
The most successful condos in Midtown Detroit that Realtors are able to sell will have each item in the space carefully and intentionally placed. Home stagers may rearrange furniture, hang new art, or place décor in strategic places to draw a buyer's eye to your home's best features. You will have the option of staging just a few key rooms, but for the best results, a full home staging is recommended.
Let your buyers imagine themselves there
When a house is properly staged, potential buyers will be able to imagine themselves calling it home. In fact, the National Association of Realtors found that
82% of buyers' agents
said their clients felt it was easier to imagine a property as their future home if it had been staged. To achieve this effect, homeowners should move their personal items into storage or to their new home, allowing a stager to fill the space with hand-picked furniture, art, and décor. This keeps the space feeling neutral as opposed to someone else already living there. Personal photos, art pieces, clothing, and furniture can distract or turn off buyers who don't share the same tastes.
When buyers view Midtown Detroit homes for sale, they're sizing up each room to see what they could do with it. So though a homeowner may have used their garage as a home gym or turned the basement into a game room, potential buyers may not want to use those spaces in the same way. By allowing a home stager to come in, homeowners are giving their home the best chance of appealing to the most buyers.
Knowing which features to update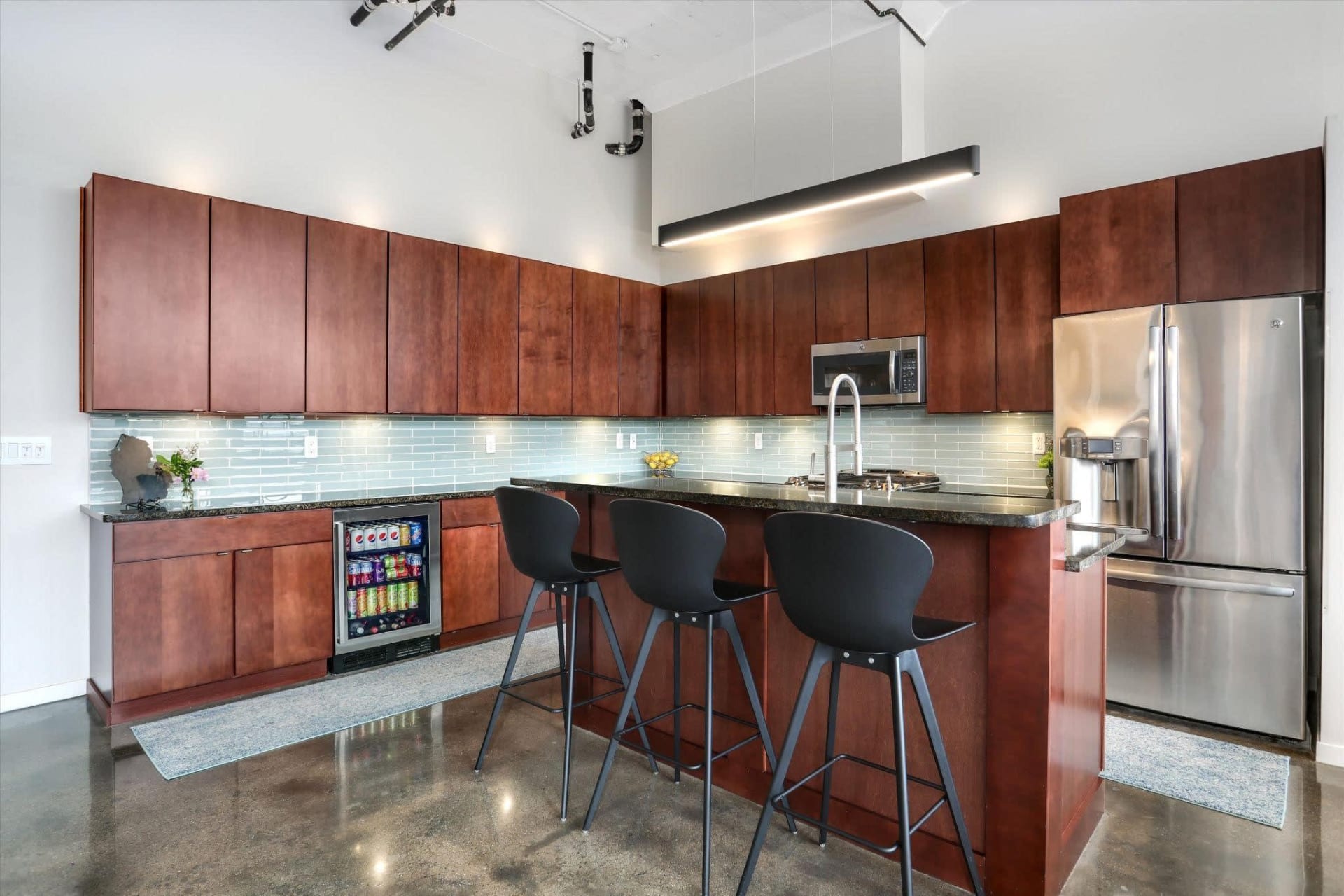 Working with a home stager will ensure all the best, and most sought-after features of your home are highlighted. However, prior to staging, you may want to update your home to include more of what buyers are looking for. When it comes to the best condos Midtown Detroit has to offer, some of the most valuable amenities homebuyers want are a new kitchen, hardwood floors, and spa-like bathrooms.
If you're considering renovating your kitchen prior to sale, use a high-quality and luxurious countertop material that pairs perfectly with a stone or tile backsplash. If you've got outdated appliances, consider updating them to stainless steel or installing smart devices. Some of the most luxurious refrigerators can even keep an inventory of what's inside.
In the bathroom, spa features like soaker tubs, steam showers, or built-in speakers are popular options. Updated cabinetry, faucets, and water features are going to appeal to a wider range of buyers, too.
Effects of staging on listing time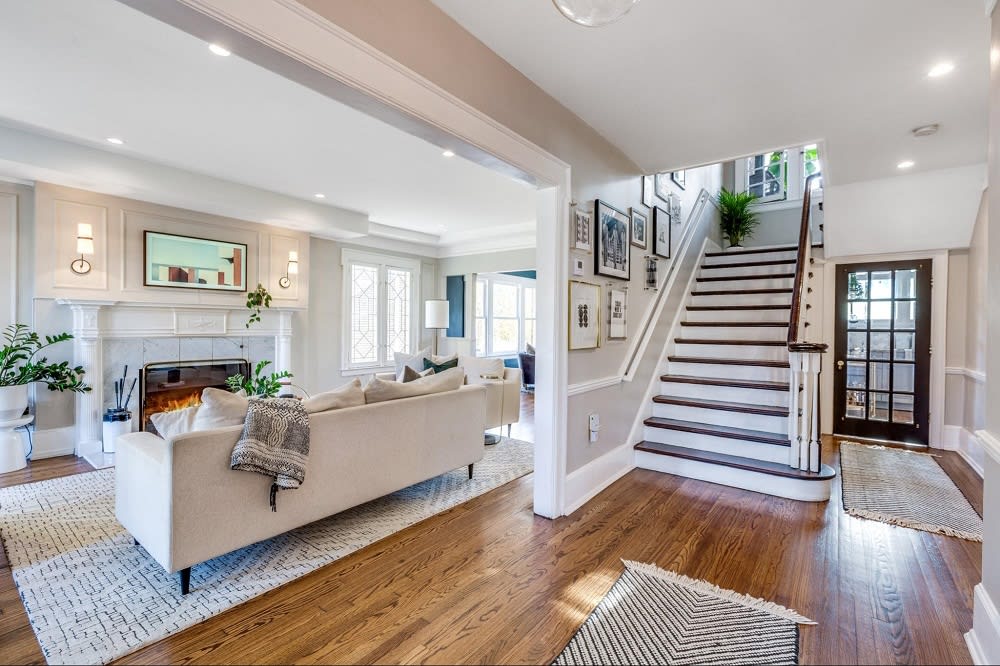 Staging a home can drastically reduce the amount of time it remains on the market. Studies have shown that staged homes can spend up to
90% less time
on the market than unstaged homes, and buyers consider it most important to see a staged living room, primary bedroom, and kitchen on the listing. In a report by the Real Estate Staging Association, homes that weren't staged averaged around 184 days on the market. Homes that were staged sold after an average of 23 days.
Just a few years ago,
around 44%
of homebuyers looked for listings online. Now, that number is over 90%. And with COVID-19 still playing a large role in how homes are shown, online listings matter more than ever. Working with a professional stager can ensure that you have the highest quality photos and videos for your online listing. The better the media, the more likely you are to have buyers clicking on your listing and visiting your home for a showing. And as more buyers show up with interest in your property, the more likely you are to have an offer (or several).
Effects of staging on closing price
Finally, good staging can impact the eventual selling price of your home as well. Experts estimate that home staging can increase a home's sale price anywhere from 2-20%. That can cover any additional expenses a homeowner invests in repairs, renovations, or the staging process itself. Currently, the luxury condos Midtown Detroit has on the market are listed at anywhere from $700,000 to over $1.5 million. That means, even if a homeowner makes an extra 2% on their $700,000 home, they could bring in an additional $14,000. If they make 20% on their $1.5 million condo, that's an extra $300,000.


Working with a professional home stager is a worthwhile investment for those who want to add their property to the list of Midtown Detroit homes for sale. With less time spent on the market, homeowners won't have to deal with prolonged showings or low offers. An online listing with crisp photos of your perfectly staged rooms will have your home off the market in no time. A qualified real estate agent can suggest local stagers with experience preparing luxury homes in Detroit. If you want the entire staging and selling process to go as smoothly as possible,
contact real estate agent Austin Black II
today!