You're ready--at least, you think you're ready to purchase a home. But are you? Most experts agree that you should apply for a home mortgage before you begin to search for your dream home. Pre-approval is a good way to prove you are credit-worthy prior to having a purchase contract written up.
You'll want to start early, as banks and creditors will have extensive questions regarding your credit and bill payment history. Once you have a pre-approval letter (approximately ten business days from when you file), it is good for up to 90 days. Read on to discover why experts say having a pre-approval letter is crucial in home buying.
The benefits of a pre-approval
Since the real estate market re-opened in mid-2020, it has primarily been considered a seller's market. Fortune magazine even calls it "the mother of all seller's markets." A seller's market means that, as a buyer, you need to be able to move quickly on a purchase before somebody else outbids you. The best way to guarantee you'll get your dream house is to apply for a mortgage prior to looking for a home in order to know what you can afford before you buy.
There are a few reasons why it's essential to apply for a mortgage before searching for a home. The following are the benefits of having a pre-approval letter:
1. It moves you one step closer to homeownership.
Having your pre-approval completed paints you as an accredited buyer who is serious about purchasing a home.
2. It gives you confidence.
Armed with the backing of a mortgage lender, it will give you the confidence to bid as soon as you decide a property is "the one." In addition, pre-approval puts the buyer at ease, knowing that you can obtain the necessary financing.
3. It demonstrates your creditworthiness.
Since the banks consult your FICO scores, having a pre-approval shows buyers that you have the necessary credit to secure a mortgage.
4. It reduces timelines.
As you have already secured financing, once you are interested in a property, you can make a serious bid, giving you the jump on other potential buyers. The pre-approval letter will also allow you to close a sale fast.
What to know before you start the pre-approval process
Before you head to your local lender to begin the pre-approval process, you should have a few things in order. First, check your credit score and your credit history. You want to make sure it is accurate and dispute any reports that you feel are not valid. Next, you will want to calculate your debt-to-income ratio and assess any debts that may prohibit you from being approved. There are free tools for this, too, such as the one found on Nerdwallet. At this time, you will want to have paperwork stating your income, financial accounts, and personal information. For example, according to Investopedia, you will need sufficient documentation of income, assets, good credit score, personal information such as your driver's license and social security number, and employment verification. Lastly, you will want to contact multiple lenders to get the best terms and pricing.
Taking the first steps
Since having a mortgage pre-approval reduces the likelihood of any "surprises" when you find your dream home, getting your ducks in a row before searching for a home is crucial. However, before you start the pre-approval process, there are a few things you should know.
1. You'll need to fill out an application early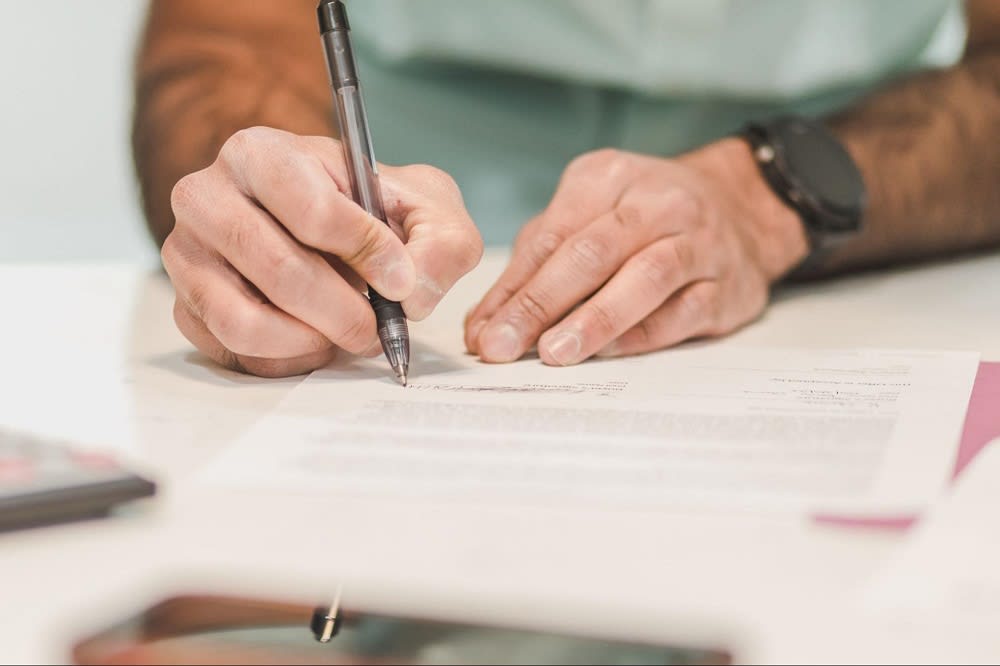 It may seem obvious, but many people attend open houses and approach sellers without having the necessary paperwork completed for a mortgage pre-approval. Therefore, having secured financing BEFORE searching for homes is vital. To get you started, an application will require your income and employment records (such as W2 forms), financial documents such as bank statements, and asset descriptions. In addition, the lender will consult your FICO credit score and analyze your debt-to-income ratio.
2. Your pre-approval letter is only valid for up to 90 days
Once the bank or mortgage lender has approved your case, they will provide you with a pre-approval letter stating the amount they are willing to financially back you for. That letter will be valid for a set amount of time at your lender's discretion. In this market, getting started on that home search is crucial as soon as you're pre-approved.
3. You don't have to use the total amount
While your mortgage lender is willing to back you to a predetermined amount, you can use only what you feel comfortable with. But, again, the letter will provide you with a ceiling for any bidding.
Making the most of your pre-approval
You've done it! You have taken the time to apply for a home mortgage, completed the paperwork--survived the process--and secured your pre-approval letter! Now it is time to start searching for that dream house! First, you'll want to list necessities that your new home must include and rank them according to importance. Next, map out the areas you are most interested in living in. And finally, be sure to hire a reputable real estate agent. It would be best if you had a Realtor you trust who is knowledgeable about the area you are looking in so that you can focus on narrowing your search to properties that fit your criteria. That pre-approval letter will give you bargaining power and the confidence to know that you can make a valid bid on the home of your dreams. Buying a home during a seller's market means that you need to be able to move quickly when you find a home that you are interested in. A pre-approval letter cuts right to the chase, showing the buyer that you are a serious candidate and already have financial backing. Once the search starts, things move fast, but you'll be ready if you have already gone through the pre-approval process!
Ready to take the next step? Reach out to the City Living Detroit team with @properties Christie's International Real Estate for expert guidance.