Brome Modern Eatery
Flatbreads, burgers, and tantalizing shakes make Brome Modern Eatery a winning restaurant for the whole family. In addition to serving delicious fares that everyone loves, Brome uses top-quality, local, sustainable ingredients. This burger joint is dedicated to increasing efficiency, reducing waste, and carrying out sustainable business practices, even teaming up with the National Forest Foundation to aid in restoring the world's forest.

Adults love the ability to grab a fresh-squeezed mango tango juice and a Wagyu burger in the same place. Kids can munch on grilled cheese, burgers, hot dogs, and organic PB&Js. Additionally, being plant-based doesn't mean lacking flavorful options, as the Veganmami is prepared with an organic vegan patty, field greens, wild mushrooms, tomato, braised onion, and herb vinaigrette. There are also several salads to satisfy veggie lovers and salted caramel milkshakes for those looking to indulge. No matter what menu selections are chosen, Brome Modern Eatery is always a family favorite.
Ima
Ima is a kid-friendly noodle restaurant with three different locations. Corktown's location has a vibrant, relaxed atmosphere with several gumball machines to entertain your little ones. There are several udon noodle options, including curry, lobster, and vegan forest. While you enjoy a warm bowl of udon noodles or chicken pho, snag a chilled gold coast tiki craft cocktail to sip on. Current seasonal specials include savory barbecue pork belly and barbecue tofu sandwiches, and chilled sesame-ginger udon.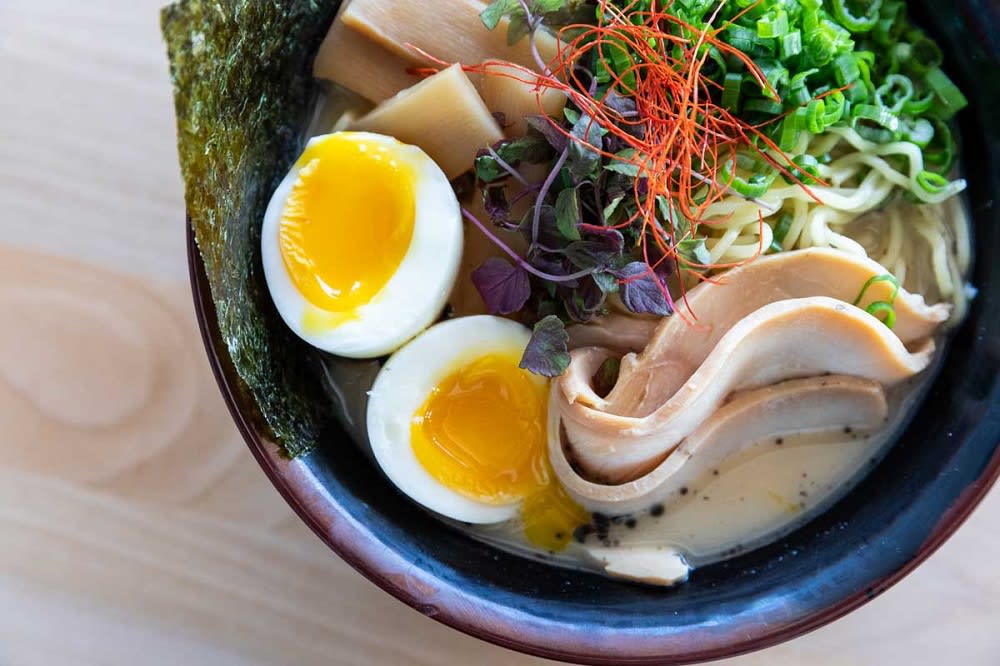 Credit: Ima
If the menu has too many tasty options to choose from, opt to share a few plates, like some ginger beef Ima Tacos, house pickles, shrimp & scallion dumplings, and tiger shrimp cocktail. There are several healthy and approachable choices for children 12 and under, including chicken noodle soup, steamed rice, and root vegetables, buttered udon noodles and root veggies, and fresh blueberries to snack on. Parents can get their fill of warm and flavorful soup while feeding their kids healthy and tasty food - it's a win-win!
Bobcat Bonnie's
Fun, comfortable surroundings and a diverse menu make Bobcat Bonnie's an excellent dining destination for the entire fam! Even though this spot doesn't have a kids' menu, plenty of dishes appeal to a younger crowd. Child-approved brunch options include Oreo pancakes, Captain Crunch french toast, and massive cinnamon rolls. Bobcat Bonnie's also boasts several arcade games to keep the kids busy when waiting for their breakfast to arrive.

While kids are busy trying to beat each other's high scores in the game room, parents can enjoy cold brew bourbons, berry mojitos, or build-your-own mimosas and bloody marys. Your kids will love the buttermilk chicken fingers, soft pretzels, tots, and classic diner burgers. Parents and adults can follow their sugary cereal shooter flights with blackened salmon or french dip sandwiches. The menu is filled with options that people of all ages adore!
Brooklyn Street Local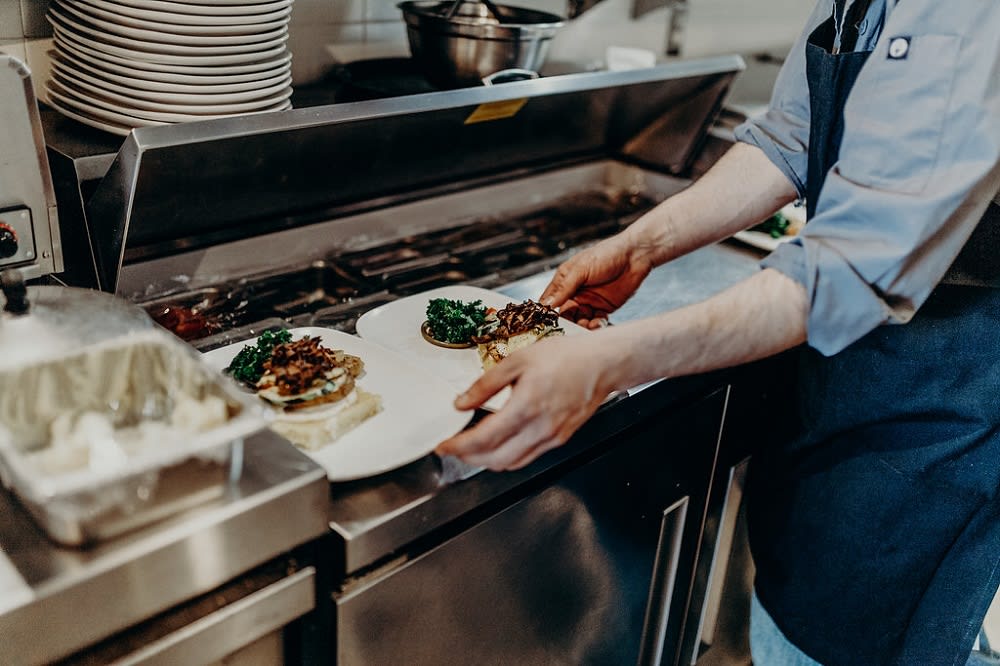 Credit: Brooklyn Street Local
Corktown's Brooklyn Street Local is a neighborhood eatery featuring fresh, locally sourced ingredients throughout its breakfast and lunch menus. Poutine and granola parfaits are crowd-pleasers amongst various age groups. The breakfast poutine is reason enough to get out of bed, with its sunnyside egg, beef or mushroom gravy, and choice of lardons, bacon, or tempeh. The "breakwich" sandwich is a tasty and simple biscuit sandwich with egg, cheese, and smoked ham or grilled tempeh, while traditionalists enjoy a two-egg plate with a choice of meat, side, and toast.

Strong, black coffee drinkers enjoy the BSL organic, fairtrade coffee, while the maple latte is ideal for those who need a kick of sugar with their caffeine. For a different kind of kick, try some Canadian coffee made with Canadian whiskey, coffee, maple syrup, and whipped cream. Additional spiked coffees include Irish, Spanish, and Italian styles. Pair lunch with an ice-cold beer, glass of wine, or the Ladies Who Brunch cocktail, prepared with Mawby "Sex" Rosé and pink grapefruit juice.
Green Dot Stables
Green Dot Stables offers a plethora of slider options on its menu, including Cuban, Philly cheesesteak, cheeseburger, and the popular with children, PB&J, and fried bologna. Crispy fries and mac & cheese are perfect sides for kids while adults enjoy truffle & herb fries, kale salad, and New England clam chowder. There are plenty of brews and cocktails to wash down coney dog sliders and s'more and fluffer nutters to satisfy your kid's sweet tooth. Fast, casual, and delicious sum up this family-friendly slider spot.
Taqueria Mi Pueblo
Taqueria Mi Pueblo is an expansive Southwest Detroit Mexican restaurant that is a favorite destination for big groups, particularly families and kids. Whether your kids are adventurous eaters or not, the kids' menu boasts seven different dishes and plenty of juices, milkshakes, and desserts, ensuring they find something they like. Kids cheese quesadillas and kids milanesa are approachable options, while enchiladas are ideal for those with expanded palates.

Treat your youngins' to a small chocolate or vanilla shake for dessert, or opt for a sweet tamale to open up their culinary world. The older crowd can indulge in tacos, burritos, tortas, and various Mexican favorites before indulging in a slice of tres leches cake for dessert. So grab your kids, sip on some refreshing horchata, and bond with your family over delectable Mexican fares.
Neehee's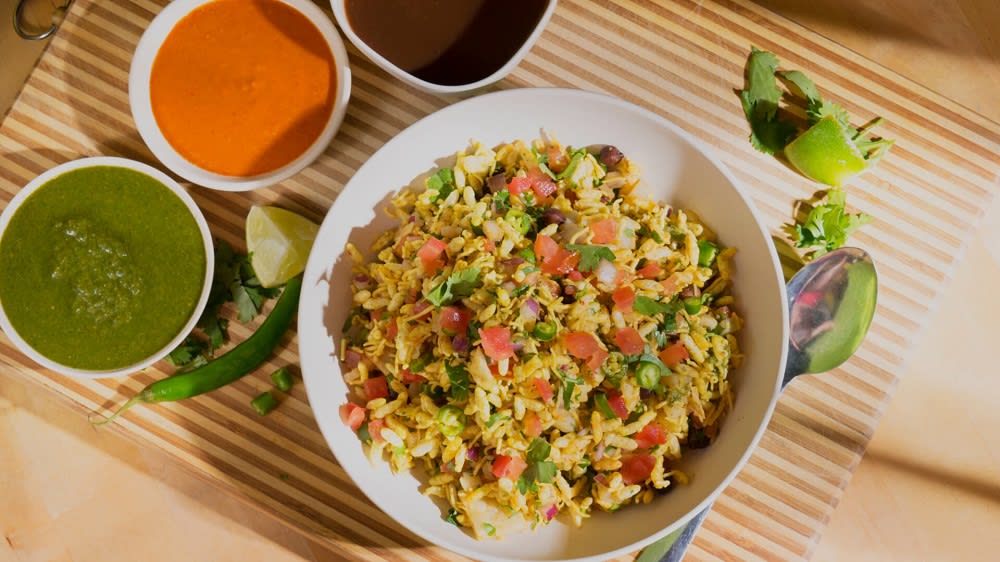 Credit: Neehee's
Introduce your youngsters to the flavorful world of Indian cuisine with a trip to Neehee's. This family-owned and operated vegetarian establishment features an extensive menu of 150 dishes with the single goal of providing delicious Indian food to its customers. While adults savor mango lassis and Dahi samosa chaat, kids delight in paneer poppers, chatpati gobi, Maggi noodles, or cheese & jam dosas for an easy intro to Indian fares. In addition to Indian favorites and kid-friendly options, there are plenty of vegan, gluten-free, and onion/garlic-free plates to appease an array of guests. Stop by Neehee's today to get your fill of flavorsome Indian cuisine.
Royale With Cheese
Named after a famous scene in an iconic R-rated film, Royale With Cheese is, in fact, suitable for diners of all ages. Cinnamon Toast Crunch and Cap'n Crunch berries hand-spun custard milkshakes are particularly adored by younger fans of this excellent family-friendly eatery. There are a handful of smaller plates like macaroni and cheese, soft pretzels, Lil' Burgers, and chicken tenders for minors to nosh, while grown-ups savor burgers.

In addition to beef, burgers can be made with veggie patties, free-range grilled chicken, or fried chicken. Styles range from classic preparations to the spicy and zesty Kruncher, featuring a beef patty, jalapeño Krunchers chips, roasted pepper chili queso, southwestern roasted corn, and cajun aioli. Delicious $5 shakes and juicy hamburgers are loved by patrons both young and old.
Buddy's Pizza
Everyone loves pizza, so visiting the birthplace of Detroit-style pizza is a must when in town! Buddy's Pizza created its one-of-a-kind square pies in 1946. These hot and cheesy pies continue to be a favorite during family dinners, game nights, date nights, and any occasion. Start dinner with a house salad so that everyone can get some veggies in before the main event. Some signature pies include the Super 6 Mile, Sicilian, and Detroit Public TV, covered in original pepperoni, Motor City cheese blend, and Old World pepperoni on top.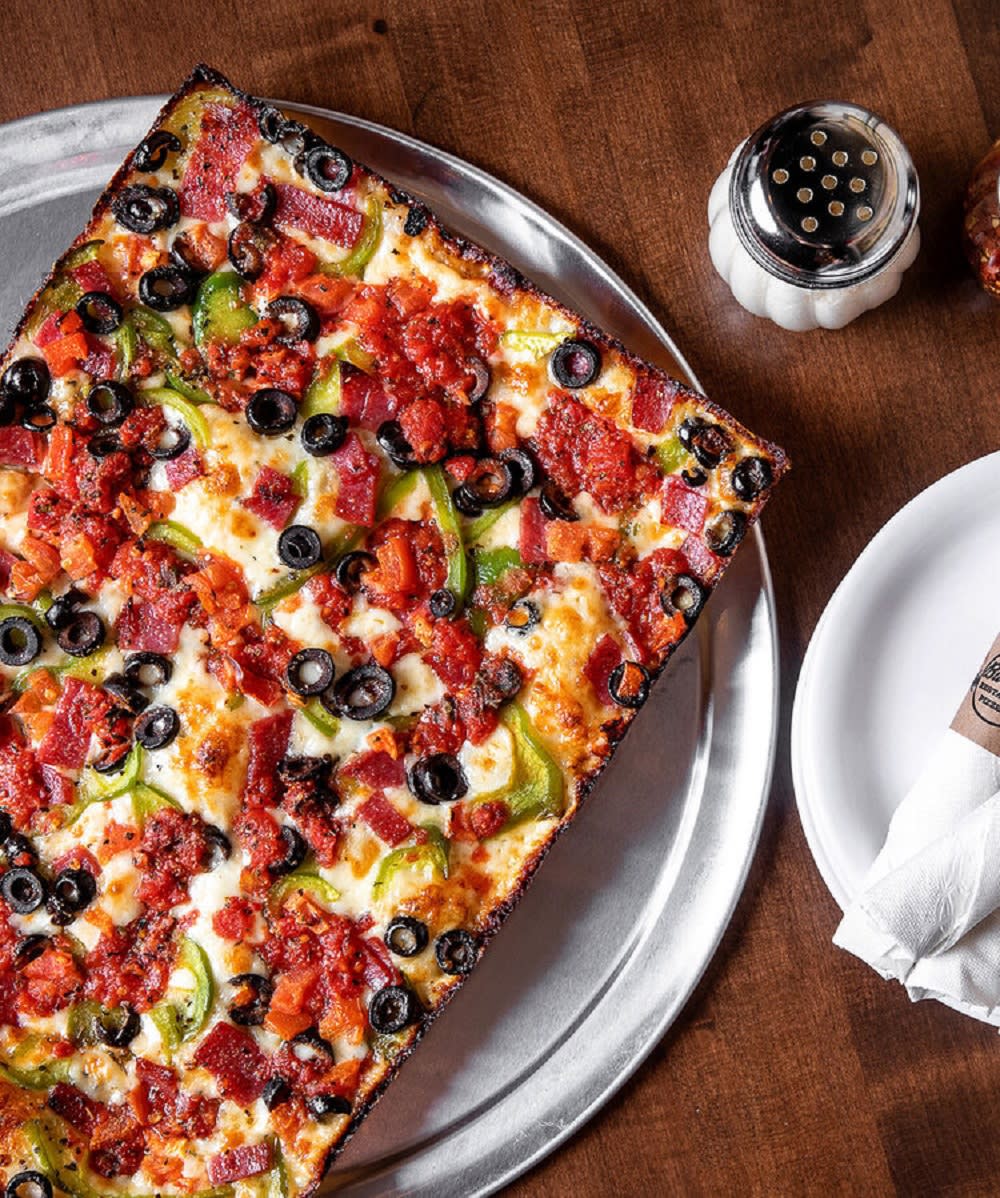 Credit: Buddy's Pizza
If you've got a family of picky eaters, opt to build your own pie and load it up with as many meats, veggies, and cheeses as your heart desires! Crust options include thin, gluten-free, multi-grain, and Buddy's Authentic Detroit-style Pizza crust. The Lil' Buddy's menu features all the classic favorites among little ones, including mac & cheese, pasta, and juice boxes. Stop by for your next family dinner to share a basket of fries, a Detroiter pie, and a brownie sundae for dessert.
Mad Hatter Bistro
Take a break from reality with a visit to the Alice in Wonderland-themed Mad Hatter Bistro. The majestic decor is popular among kids and parents, as is their range of menu options suitable for all. For brunch, kids can enjoy a basic egg breakfast, pancakes with berries, chocolate chip pancakes, chicken tenders, or grilled cheese. Adults are thrilled with the shareable menu boasting baked brie, charcuterie and cheese trays, and fantastic entrees. Waffles, pancakes, omelets, and more, there's an option for every person's preference.

A unique feature of Mad Hatter Bistro is the Mad Hatter Tea Party! Adults gather and chat over freshly baked scones, fruit, cheese, mini desserts, and adorable mini sandwiches. There's even a kids' version tea party featuring grilled cheese and Nutella and strawberry sandwiches. Scrumptious bites and festive tea parties make this an exceptional destination for a children's birthday party or high-tea with close friends!

Once you and your family are ready to move to Detroit, contact Realtor Austin Black II. Whether you seek Ferndale condos or Royal Oak real estate, Austin will handle all of your Detroit real estate needs with care.