If you've just purchased a Birmingham, MI, home, it's time to move in and begin enjoying your new community. Whether you're new to the Detroit area as a whole, or just Birmingham, you're likely curious about what the community offers its residents throughout the year.
Mark your calendar to experience these 11 ways to enjoy the seasons near your new Birmingham real estate.
Spring
While spring arrives with chilly weather in March, by May, you'll see daytime temperatures in the mid-70s—ideal for enjoying time outside.
Art Birmingham
Formerly known as the
Birmingham Fine Arts Festival
, Art Birmingham is a weekend-long event that occurs every year in early May. The festival has been a staple in Birmingham for over 40 years and highlights local artists and their creations. Art Birmingham sets up shop near Shain Park—offering plenty of room to explore the vendor booths and enjoy a snack from one of the food trucks. There's also a tent set up for children to create their own crafts. If you're interested in experiencing culture near Birmingham homes for sale, visit Art Birmingham to enjoy live performances, new works of art, and delicious food.
Cranbrook House and Gardens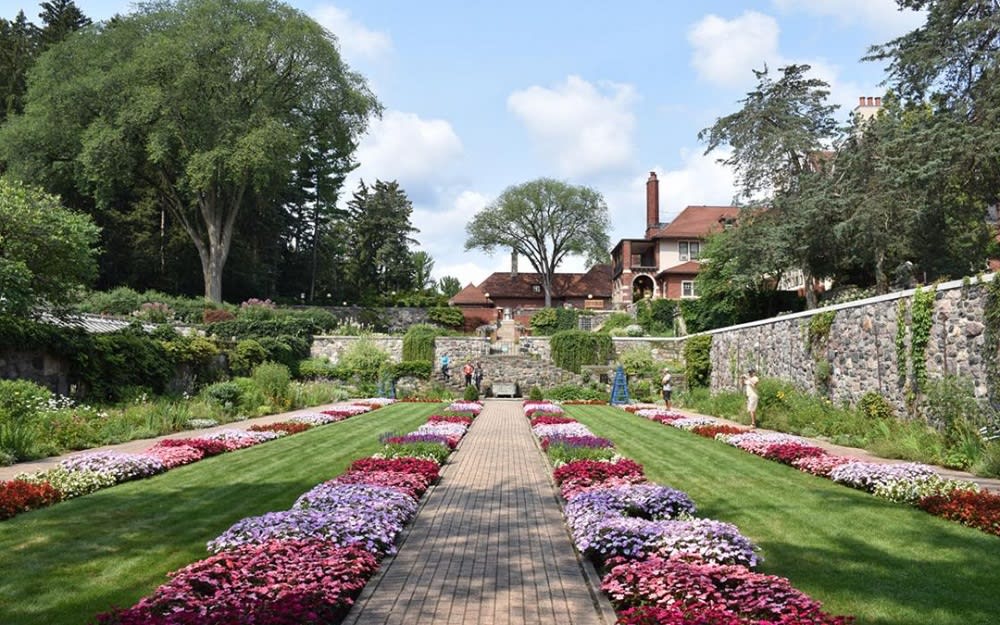 Spring is the ideal time to tour the gardens of
Cranbrook House and Garden
in full bloom. Originally built in 1908 for George and Ellen Booth, Cranbrook House is a wonderful example of a Craftsman home from the early 20th Century. Today, you can tour the home and take in its eclectic art collection.
After touring Cranbrook House, stroll through the home's 40+ acres of gardens, featuring a sunken garden, a few fountains, an expansive lake, picturesque streams, and a charming red bridge. You'll find the garden full of color in the spring, an ideal destination for photo opportunities. You can also plan your visit to coincide with a special event, like a live music performance.
Birmingham Farmers Market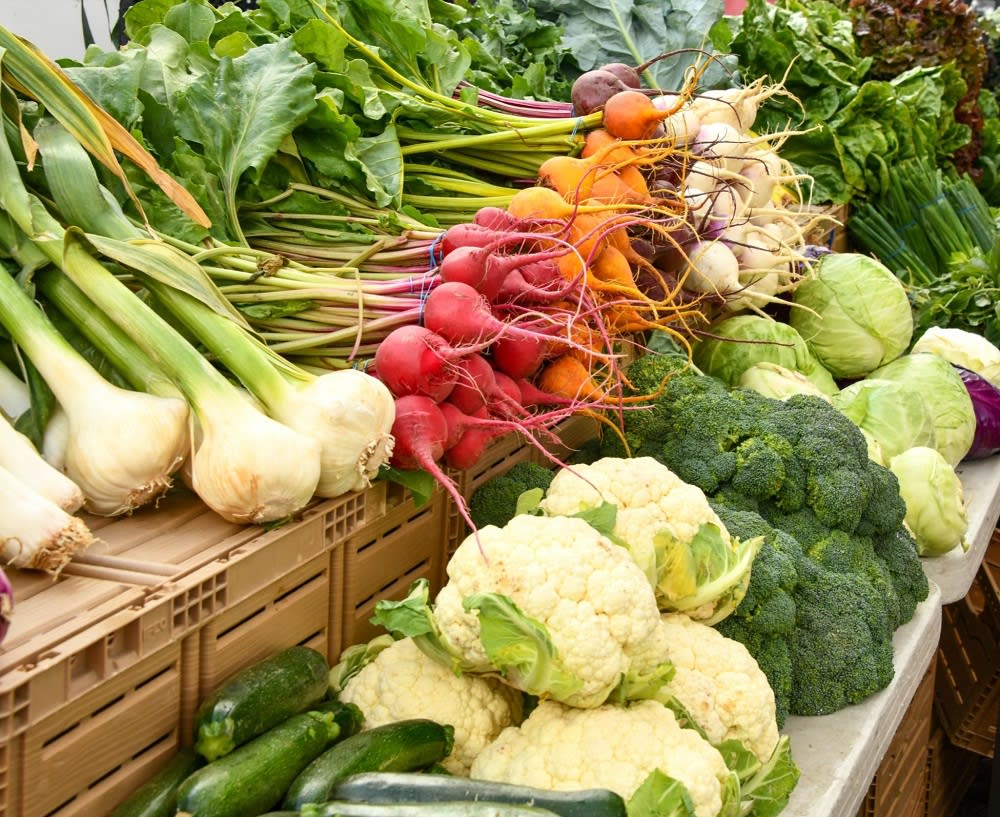 Running May through October, the
Birmingham Farmers Market
is the perfect Sunday afternoon outing. In 2022, this farmers market celebrated its 20th year serving the families of Birmingham. You'll find an assortment of the freshest fruits and veggies from Michigan farms each week, depending on the growing season. You can also pick up floral bouquets, hanging plants, and flats of flowers for your home garden. Located in the Birmingham Shopping District, the farmers market offers convenient parking at Public Parking Lot #6. Each weekend, you'll find new treasures as produce goes in and out of season.
Summer
With temperatures in the mid to low-80s and gorgeous weather, summer is all about spending time outdoors in Birmingham.
Shain Park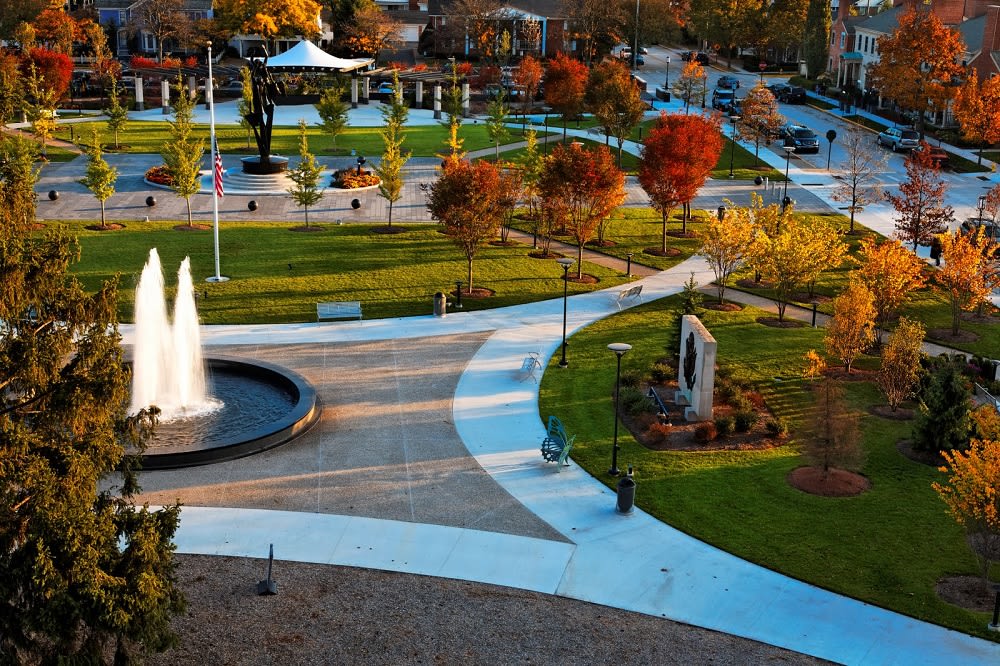 Located in downtown Birmingham, Shain Park spans almost three acres and offers residents plenty of room to spread out and relax. Throughout the summer, you can attend various events, ranging from concerts to plays. Birmingham's locals enjoy a picnic lunch or an afternoon snack at one of the cafe-style tables and chairs. Shain Park is also home to a manicured garden, a serene backdrop for an evening stroll. You'll also find unique public artwork and plenty of shady trees for relaxing and reading during sunny afternoons.
Quarton Lake Park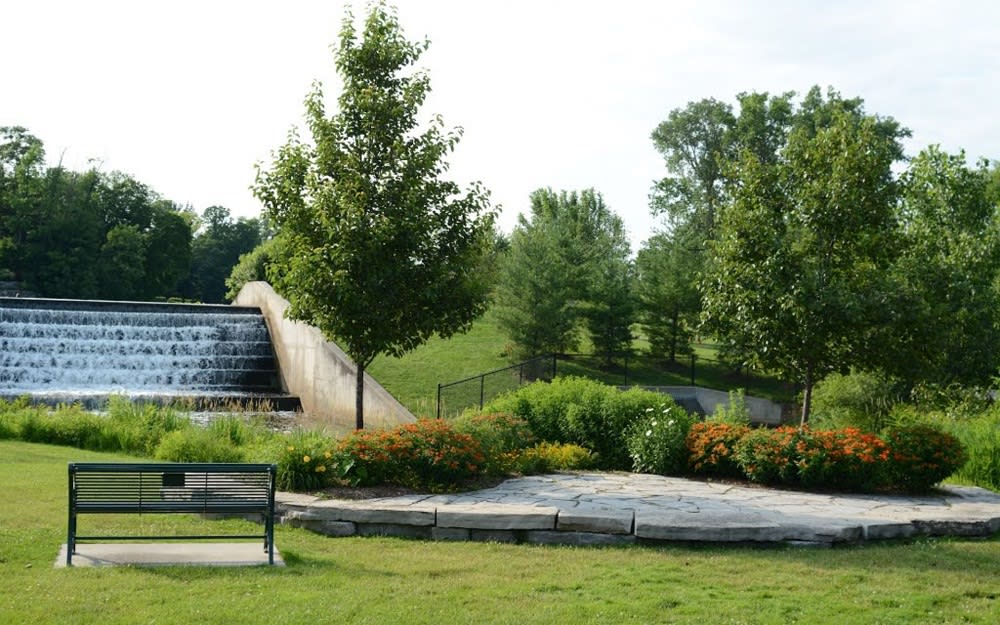 Located on the west side of Birmingham, Quarton Lake is fed by the Rogue River and is accompanied by an expansive city park. You'll find plenty of free parking and picnic areas at Quarto Lake and can even try your hand at fishing at the newly installed fishing pier.
During the warmer months, Quarton Lake makes for an excellent place for a stroll, with its elaborate system of walking paths and a quaint bridge. As you walk along the trails, you'll notice a variety of native plants, birds, and small woodland creatures. The park has several overlooks for better views and photo ops.
In the Park concert series
On Wednesday evenings in the Summer, grab your lawn chairs and blankets and head to Shain Park. Beginning in July, you can
enjoy a concert
in the warm evening air. This concert series highlights a plethora of musical styles, varying from week to week. This is a free event that's open to the public with limited parking — make sure to arrive early for the perfect spot!
Fall
As the summer heat gives way to cool nights and comfortable days, there are many new opportunities to enjoy Birmingham, with daily temperatures ranging from the low 70s in early fall to the mid-50s in November.
Fall Festival at the Birmingham Farmers Market
Towards the end of September, the Birmingham Farmers Market celebrates the bounties of fall. It's a great time to pick up fresh produce and make your family a farm-to-table meal. You can also pick up a pumpkin to carve for Halloween.
During the Fall Festival, the Birmingham Farmer's Market offers a variety of activities for children to enjoy while you get some weekly shopping done. Families also enjoy getting to know the barn animals while listening to live music.
Birmingham Pumpkin Festival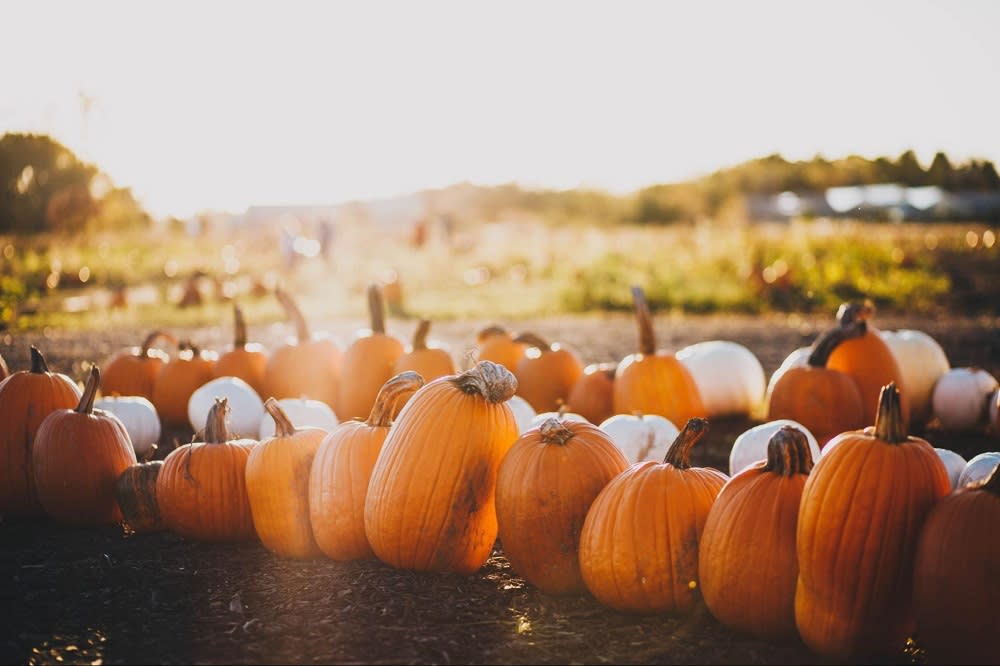 In late October, folks of all ages don their favorite costumes and head downtown for the Birmingham Pumpkin Festival at Shain Park. It starts with cider, live entertainment, and jack-o-lanterns at the Birmingham Pumpkin Patch. If you have children, they'll enjoy the many activities geared towards all age groups.
After you finish up in the park, it's time for Birmingham's annual Halloween parade. You can wear your costume and be a part of the parade as you wind your way through the downtown area. After the parade, families with children stay for the annual Halloween safety tips offered by the City of Birmingham.
Common Ground's Street Art Fair
Over 40 years, the
Common Ground's Street Art Fair
has highlighted 150 local artists. This beloved two-day fair takes place over a weekend in mid-September and is held in Shain Park, with convenient parking and cafés nearby.
This art fair attracts many upscale shoppers, and it's a great time to add a piece of original art to Birmingham luxury homes. In addition to a children's activity area to keep the little ones entertained, the art fair offers live entertainment on both days. You can also stop by the silent auction tent, where all funds raised goes to help families and children in crisis.
Winter
Birmingham enjoys a snowy winter, with average temperatures hovering at, or below, freezing. Each season, the neighborhood transforms into a winter wonderland, with glistening landscapes blanketing the quiet community.
Barnum Park Ice Rink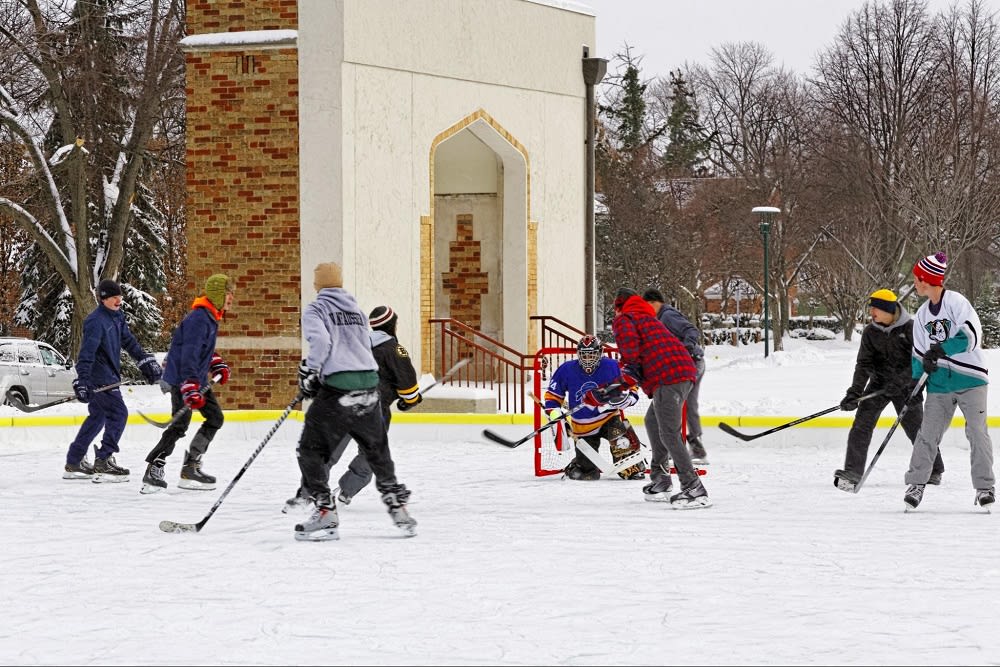 Photo Courtesy of Birmingham, MI
Each winter, Barnum Park hosts an outdoor ice rink, where you can take your skates and friends for an afternoon of fun. Locals flock to the Barnum Park ice rink for amateur hockey and socialization with their neighbors. The city doesn't freeze the ice, though, so the days and time available are dependent on the weather. The city also doesn't monitor the ice rink, so young children shouldn't be left unattended.
Santa Walk
As you recover from your Thanksgiving feast, head downtown for Small Business Saturday. Get some early Christmas shopping done, and meet with friends as you peruse local storefronts. With sleigh bells jingling, Santa finally makes his way to Santa's House in Shain Park. Along the way, you can enjoy a few giveaways and special promotional shopping. End the day with a complimentary horse-drawn carriage ride through the festive streets of the city.
Birmingham Winter Market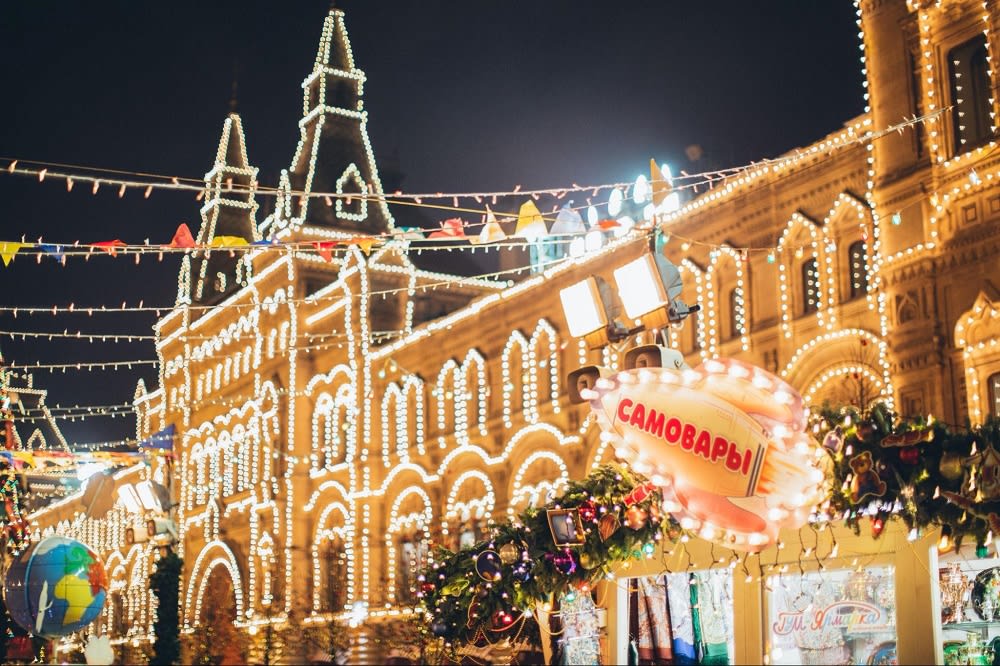 During the first weekend in December, the Birmingham shopping district illuminates the city with more than 40,000 LED lights on the city's Christmas tree. You can stock up on holiday gifts made by local vendors while your children visit the reindeer.
If you're looking for a bit of cheer to get you into the holiday spirit, the Birmingham Winter Market is the place for you. From great food to live caroling, the winter market has it all. Don't forget to catch the impressive displays ice sculpture displays!
Ready to buy or list a Birmingham home for sale?