Couples often find that they're so busy with work and raising the kids that they don't feel like they have time for each other. While they might think it's too hard to work a date night into their schedule, couples should set aside time to get away for an evening now and then.
Living in Royal Oak provides many different options for date nights. This pleasant suburb just north of Detroit is well-situated, with most destinations in the metro area just 20 minutes away. That means more options for a date night, which doesn't have to be the traditional dinner and a movie. There are many other options for spending time with a partner to keep a relationship fresh. The best date nights are the ones when you do the fun things you've always enjoyed or try new activities.
Some fresh ideas for date nights for couples who have purchased include checking out a new brewpub or going to a wine tasting room. You'll no doubt enjoy the ambiance and mood of these establishments while sampling their fares. There are also numerous comedy clubs in the area, as well as theaters and music venues. Couples might enjoy some of these establishments so much that they'll put them into a date night rotation to keep their outings fresh and fun.
To give those couples a list of things to add to their list, here are some date night destinations in and around Royal Oak:
Mark Ridley's Comedy Castle
Need to have a good laugh? Visit Mark Ridley's Comedy Castle. This landmark comedy club opened in 1979 and was the first one to open in the state. It has become such a mainstay that Tim Allen and Dave Coulier began their careers on the first Comedy Castle stage. After moving several times, the club is located in the former Daily Tribune newspaper building.
Ridley still hand-picks the acts, which range from up-and-coming comedians to established stars. Among the stars who have performed at the club over the decades are Jerry Seinfeld, Garry Shandling, Bob Saget, Rosie O'Donnell, and Jim Carrey. Years from now, couples can look back fondly knowing the comedian they saw on a date night has gone on to stardom.
Michigan By The Bottle
Head to Michigan By The Bottle for a different kind of date night. The MBTB tasting rooms in Royal Oak and other suburbs bring together the founders of MichiganByTheBottle.com and several partner wineries from around the state to offer great-tasting, high-quality wines to residents of the Detroit area.
The tasting rooms cater to everyone from avid wine aficionados to people who simply want to taste some new and exciting wines. The tasting rooms are warm, inviting, and, most of all, fun. There are special events and even an art gallery, so couples are guaranteed a lovely evening with a great glass of vino in hand.
Detroit Zoo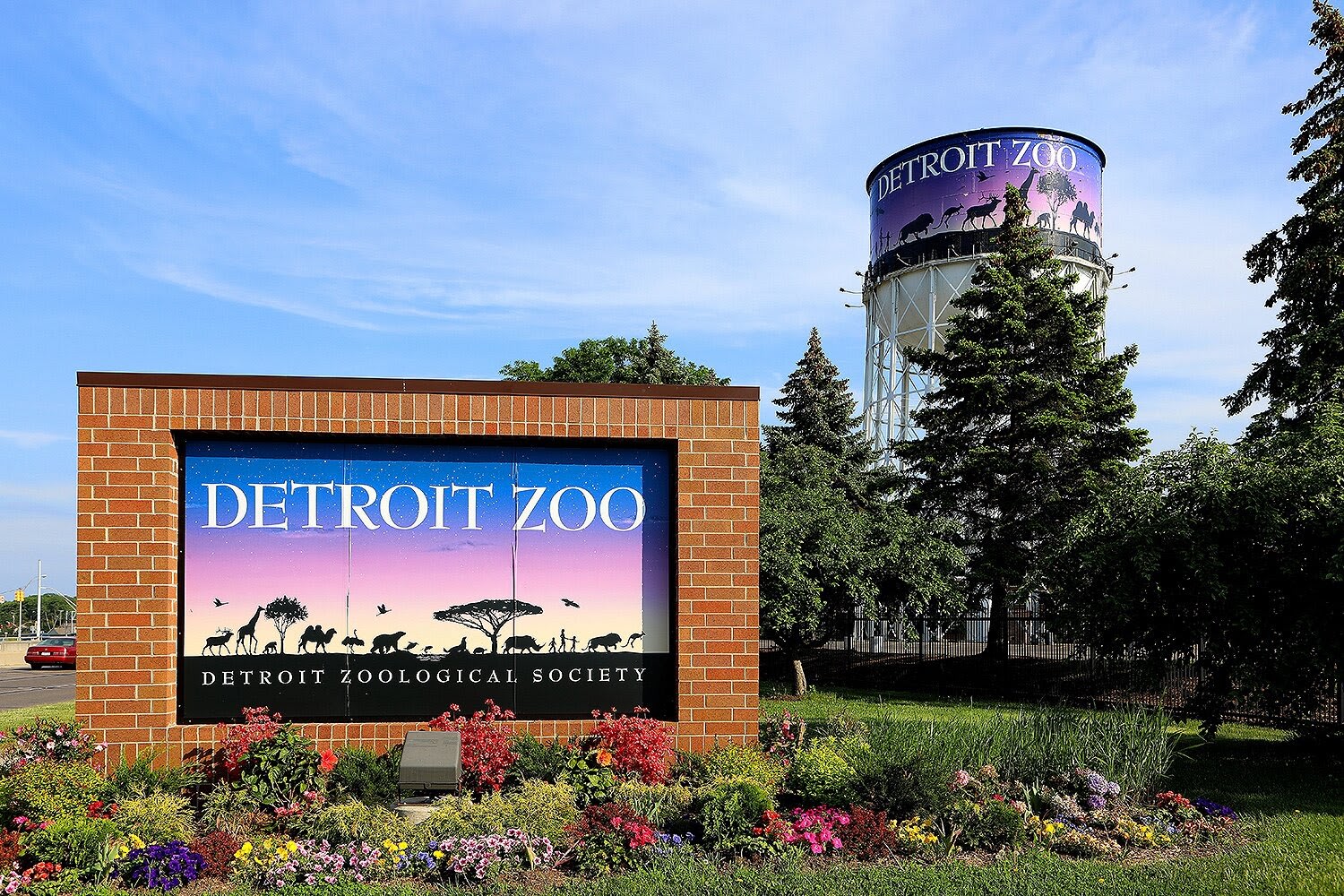 While the Detroit Zoo isn't open at night, and while couples with children usually go as a family, visiting this major tourist attraction as a couple can make for a nice date during a free afternoon or on a weekend day. The Detroit Zoo is considered one of the top zoos in the country. It has many exhibits, attractions, and special events, including Polk Penguin Conservation Center, Arctic Ring of Life featuring polar bears and seals, and the National Amphibian Conservation Center.
Royal Oak Music Theatre
The Royal Oak Music Theatre has been metro Detroit's premier club-style concert venue for several years. It is located in a historic art deco building that opened in 1928 and first served as a movie theater.
It books a wide range of acts, including established performers such as Gordon Lightfoot and bands like Daughtry, as well as comedians. The Royal Oak Music Theatre certainly has something for every couple looking for a memorable date night. Among the many acts who have played the venue are Lady Gaga, Adele, The Black Keys, Ariana Grande, and Amy Schumer.
For a nice change of pace, couples looking for a unique date night should visit River Rogue Brewing Company right in downtown Royal Oak. It is a locally owned company that serves a wide range of tasty craft beers and has become popular with the local crowd. Patrons say that it gives off a friendly vibe and is warm and welcoming, rather than trendy, so it appeals to residents over tourists. The River Rogue Brewing Company is located near Mark Ridley's Comedy Castle, so having a few brews could round out date night. It does not serve food, but patrons are allowed to order from nearby eateries for delivery.
The Rust Belt Market
For a laid-back date night, couples could explore the Rust Belt Market for an evening of relaxing shopping for unique items to round out their home's décor. Located in nearby Ferndale, the Rust Belt Market is a warehouse market with more than 40 independent shops and boutiques selling crafts, art, antiques, and many other locally produced items. Shoppers can relax over a cocktail, glass of wine, or a beer in the Market Bar. There is also an event space, so you'll never know what you'll see on your fun night out.
These are just some of the wonderful options for date night destinations in Royal Oak. There are many other nightspots, theaters, and fine restaurants where couples can spend a relaxing night away from the stresses of jobs and family life. If you have been thinking of shopping for Royal Oak MI homes for sale, let experienced real estate agent Austin Black II provide his award-winning services for a smooth, enjoyable transaction.