You'll find no shortage of options for things to do in Sherwood Forest and Palmer Woods. There's a reason why the area is a popular place to live and a hot real estate market. Below are some options to consider as you plan your first week in town. These attractions are just a few exciting things to do in Sherwood Forest and Palmer Woods.
1. Noni's Sherwood Grille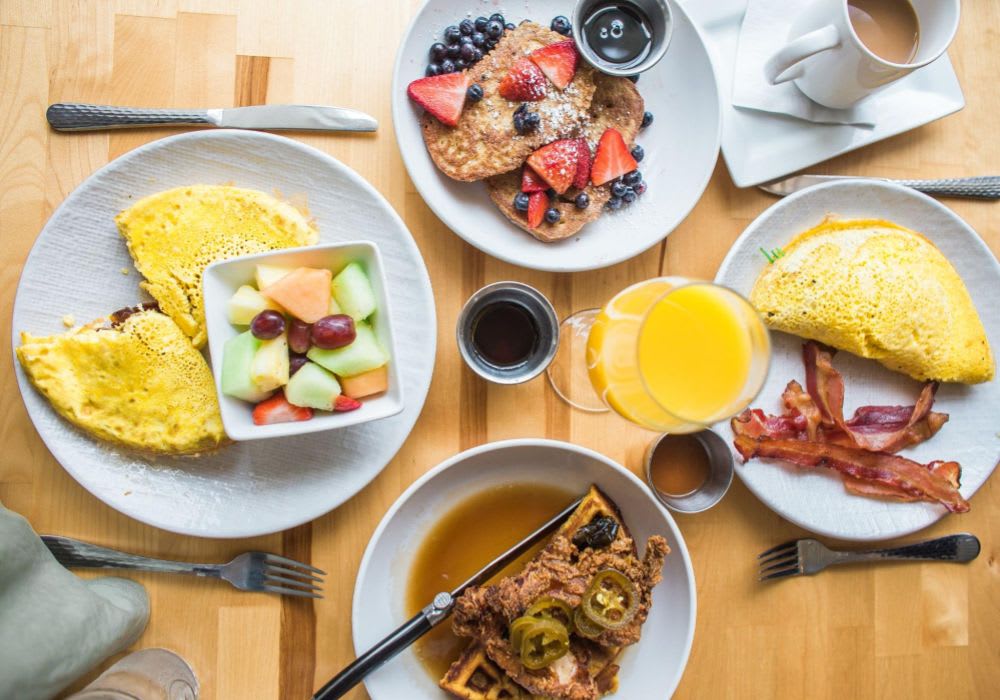 Noni's
provides a relaxed environment where guests can enjoy delicious American-style food for breakfast, lunch, and dinner. The menu features subs, sandwiches, wraps, and appetizers like jalapeno poppers and chicken strips. You can also enjoy omelets, fresh-made pancakes, and various breakfast combos. Try the Big Man Breakfast with three eggs and a complete sampling of their breakfast meats. Noni's is closed on Sundays, but they open from 7 a.m. to 8 p.m., Monday through Saturday.
2. Fork in Nigeria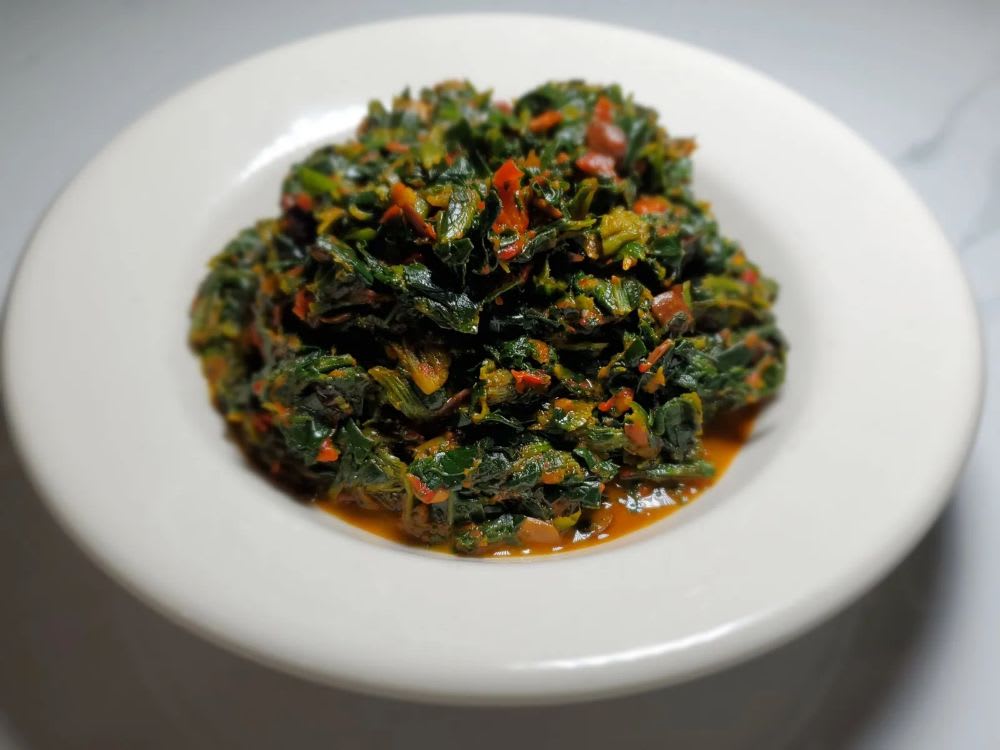 Photo courtesy of Fork in Nigeria
Perhaps you have never tried Nigerian food. Once you sample
Fork in Nigeria
, you will wonder what took you so long. Fork in Nigeria is a local food truck usually parked at the corner of Livernois and Cambridge near Sherwood Forest. They are open Monday through Saturday from noon to 9 p.m. The staple dishes at Fork in Nigeria include Fufu and Jollof rice. They also serve various Nigerian delicacies such as plantains, chicken, and suya. You're guaranteed to find something that will satisfy your tastes and keep you returning for more.
3. Petty Cash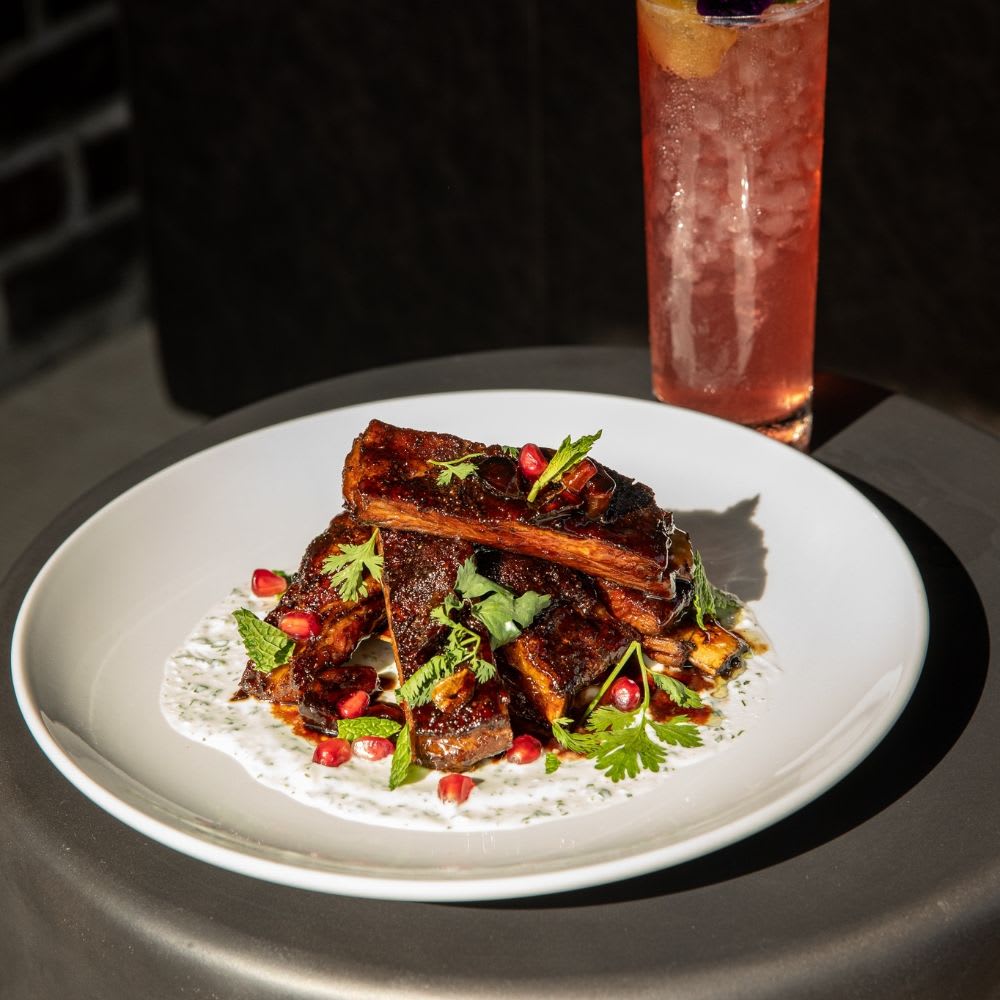 Photo Courtesy of Petty Cash
Situated on Livernois, Detroit's pedestrian-friendly streetscape and the western border of Sherwood Forest, is
Petty Cash
. The culmination of four years of planning, the restaurant opened in summer 2022 to rave reviews praising its "Southern sensibility" and lamb ribs. They are known for their cocktails and small plates but also serve smoked meats, seafood, and seasonal vegetables. Harboring a self-appointed "moody" ambiance, Petty Cash has an indoor lounge and outdoor patio, making for a convivial atmosphere. If North Detroit is on the upswing, Petty Cash is the type of establishment behind that trend. Make reservations for dinner or pop in for Saturday or Sunday brunch when the restaurant opens at 11 a.m.
4. Pequeño Cantina
Another Livernois special,
Pequeño Cantina
, occupies an east-facing storefront across the street from Fork in Nigeria. The restaurant is gaining a reputation throughout Greater Detroit for its street tacos and tequila bar. After first opening in fall 2021 — inauspicious timing, perhaps — Pequeño found traction with nearby residents of Sherwood Forest and Palmer Woods. Since then, the restaurant has become a local staple and favorite spot for anyone with a craving for Mexican. The dinner menu stars are the street tacos, available with veggies, chorizo, ground beef, chicken, fish, shrimp, or steak. Pequeño is Detroit through and through: the owners, Detroit restaurateurs at B&H Consulting Inc., employed local architects Ron & Roman to design the interior. Seating is somewhat limited, with a capacity of 42 diners inside and 20 out front. On the go? Visit their website, which has a nifty ordering system for carryout.
5. Three Thirteen Store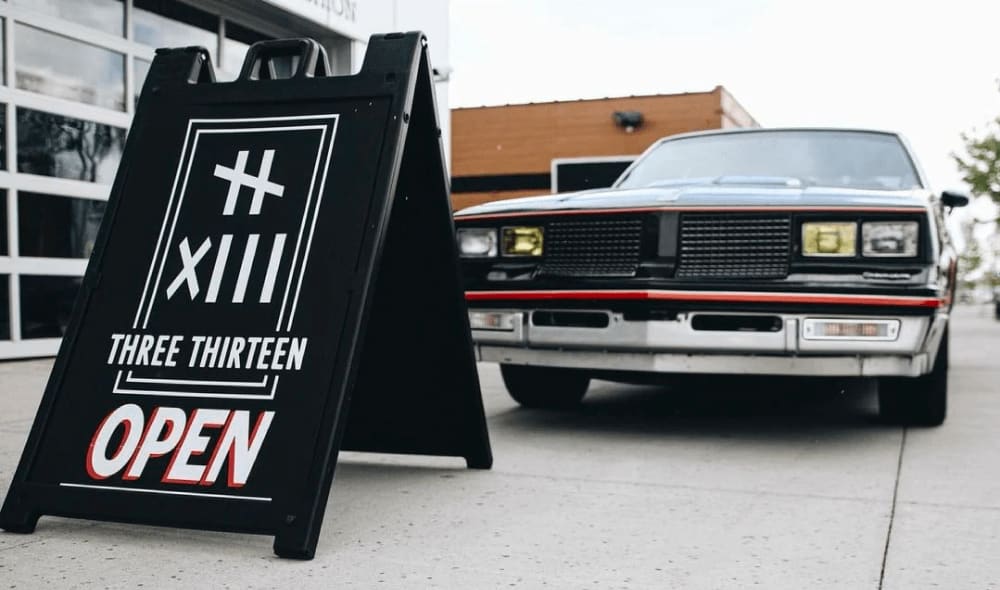 Photo courtesy of Three Thirteen Store
It doesn't get much more Detroit than
Three Thirteen Store
. The streetwear brand, which takes its name from the city's area code (313), began in 2009 as an underground phenomenon and has expanded operations online. Its second brick-and-mortar location, on Detroit's "Avenue of Fashion," is highly convenient to residents of nearby Sherwood Forest. You can find premium denim, custom shoes, pugnacious statement tees, hats, sports apparel, and miscellanies like candles and beard oil. The owner, Clement "Fame" Brown Jr., also champions local brands like Detroit Vs. Everybody and Detroit Hustles Harder. Gift cards are for sale via their website or in person.
6. Good Cakes and Bakes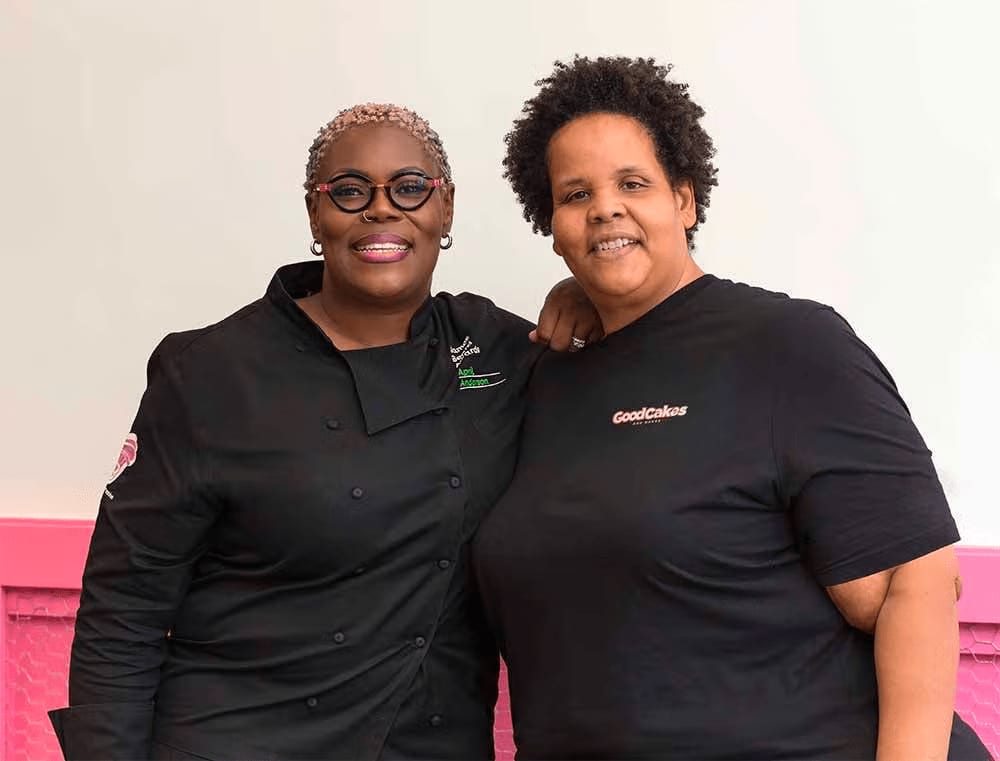 Photo courtesy of Good Cakes and Bakes
Also known as GCB,
Good Cakes and Bakes
is easy to spot at Livernois & Outer Dr. W. Coowners April and Michelle Anderson founded the bakery in 2013; though their reputation now transcends Detroit, their central commitment is to local ingredients and customers. The shop's whimsical interior manifests its "positive, creative, educational, and friendly" vibe and community ethos. GCB ships nationwide, making it one of Detroit's most niche exports. You can also preorder breakfasts in the form of biscuit packs, biscuit sandwiches, and cinnamon rolls.
7. Sherwood Forest Art
Stop by
Sherwood Forest Art
to shop through Detroit's premier selection of art and frames. Their expansive collection will take you across the world. They have pieces that reflect local history and works depicting settings from Africa and worldwide. The store carries a variety of mediums as well. They don't just have paintings — they also have sculptures. Many of their works are rare or limited editions. Sherwood Forest Art also provides custom framing. You can book an appointment with their staff by visiting their website or in person during regular business hours (noon to 6:30 p.m. Tuesday through Saturday).
8. Motor City Brewing Works-Livernois Taproom
Located on Livernois, a short walk from Sherwood Forest, the
Livernois Taproom
by Motor City Brewing Works opened in summer 2021. It's the second establishment for the local microbrewery best known for its popular Ghettoblaster ale. The building is heavy on brick, with a working fireplace that makes the interior feel like a ski lodge. You can order wood-fired pizza with your pale ale, pilsner, porter, stout, or IPA. Their rotating roster of craft beer keeps things fresh in one of Detroit's up-and-coming bars.
As you enjoy the various things to do in Sherwood Forest and Palmer Woods, you may decide to begin shopping for a home in the area. When that time comes, you can contact
Austin Black II
to start the process. Austin lives in the Sherwood Forest and Palmer Woods area and takes great pride in helping clients find their dream homes nearby. He will ensure you are cared for and well-represented while shopping for a new home.
Reach Austin today
as your crucial next step toward homeownership.