It's finally happening — on October 29, from 10 am to 12 pm, the City of Detroit will cut the ribbon on the
Joe Louis Greenway
, declaring complete the first phase of what will eventually form a sprawling 27.5-mile circuit of walking and biking paths encircling the entire city.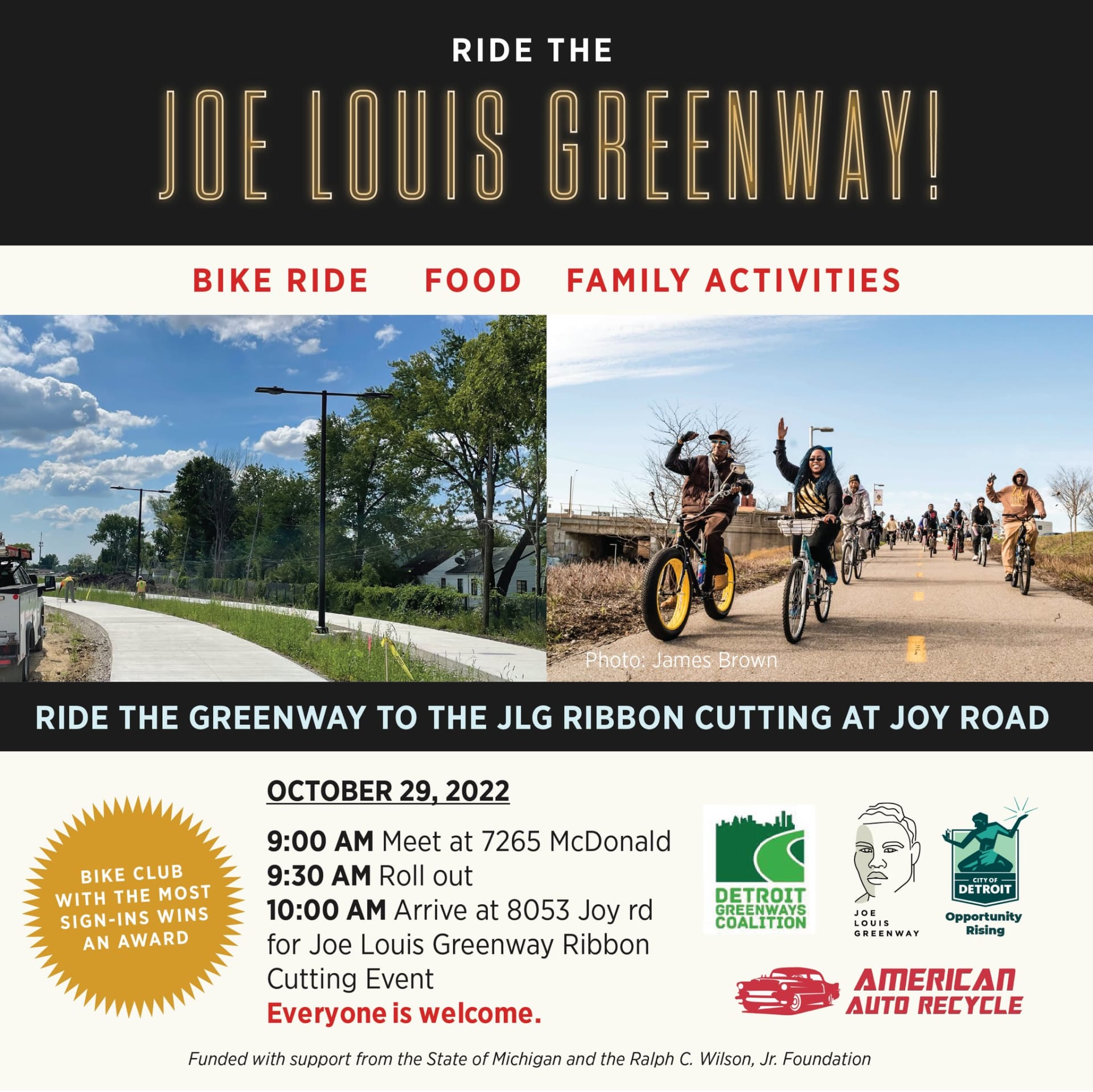 Crossing into Highland Park, Dearborn, and Hamtramck, the greenway will connect parks, schools, commercial centers, historic sites, and entertainment districts along a safe, disability-friendly non-motorized pathway. Users will be able to travel from McNichols to the Riverfront and back — without ever having to cross a street or encounter a car. Joe Louis Greenway incorporates several pre-existing popular trails, including the RiverWalk and Dequindre Cut. Fans of Dequindre Cut, a former railroad line repurposed to a pedestrian-friendly greenway, will be thrilled to learn that the City of Detroit has purchased another 7.5 miles of abandoned Conrail property to repurpose into similar pedestrian greenways and close the loop.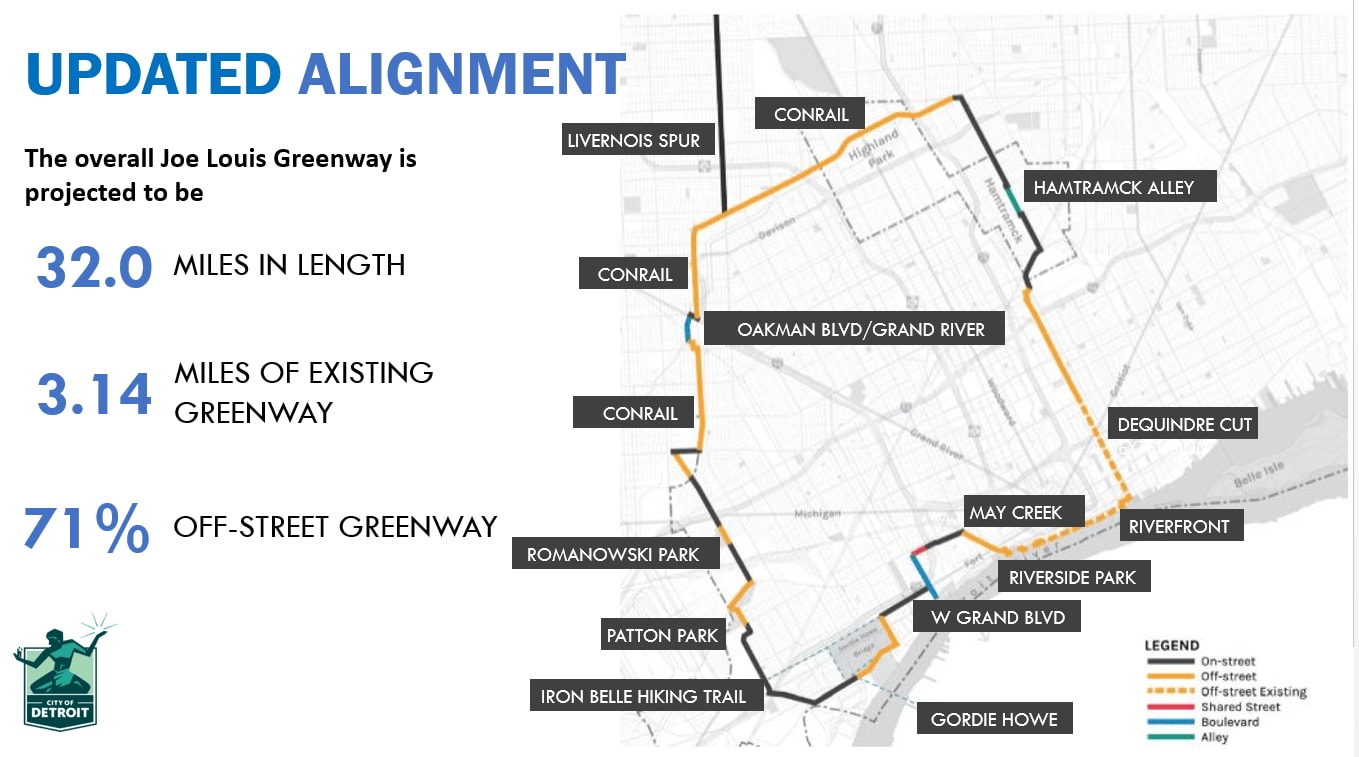 Fifteen Years in the Making
Plans for the Joe Louis Greenway date back to 2007, when the Friends of the Inner Circle Greenway conceived of the concept and announced their vision in 2009's Detroit Greenways Coalition Network Vision. In 2017, a $2 million grant from the Ralph C. Wilson Jr. Foundation kicked off the process of developing construction drawings and a framework plan, heavily influenced by public opinion surveys. 2017 also saw Mayor Mike Duggan announce an initiative to rename the Inner Circle Loop, as it was then known, after Detroit native and boxing legend Joe Louis. In 2019 SmithGroup was selected to lead the project, breaking ground in May 2021. SmithGroup's mission statement for the project is as follows:
Like the man it honors, the Joe Louis Greenway has a bold purpose: to reunify and reenergize Detroit's diverse communities, many of which have been separated by freeways. The 27.5-mile recreational pathway will connect Detroiters to history, nature, art, and, most importantly, to one another—promoting a new era of health, wellness, healing, empowerment, and unity across the city.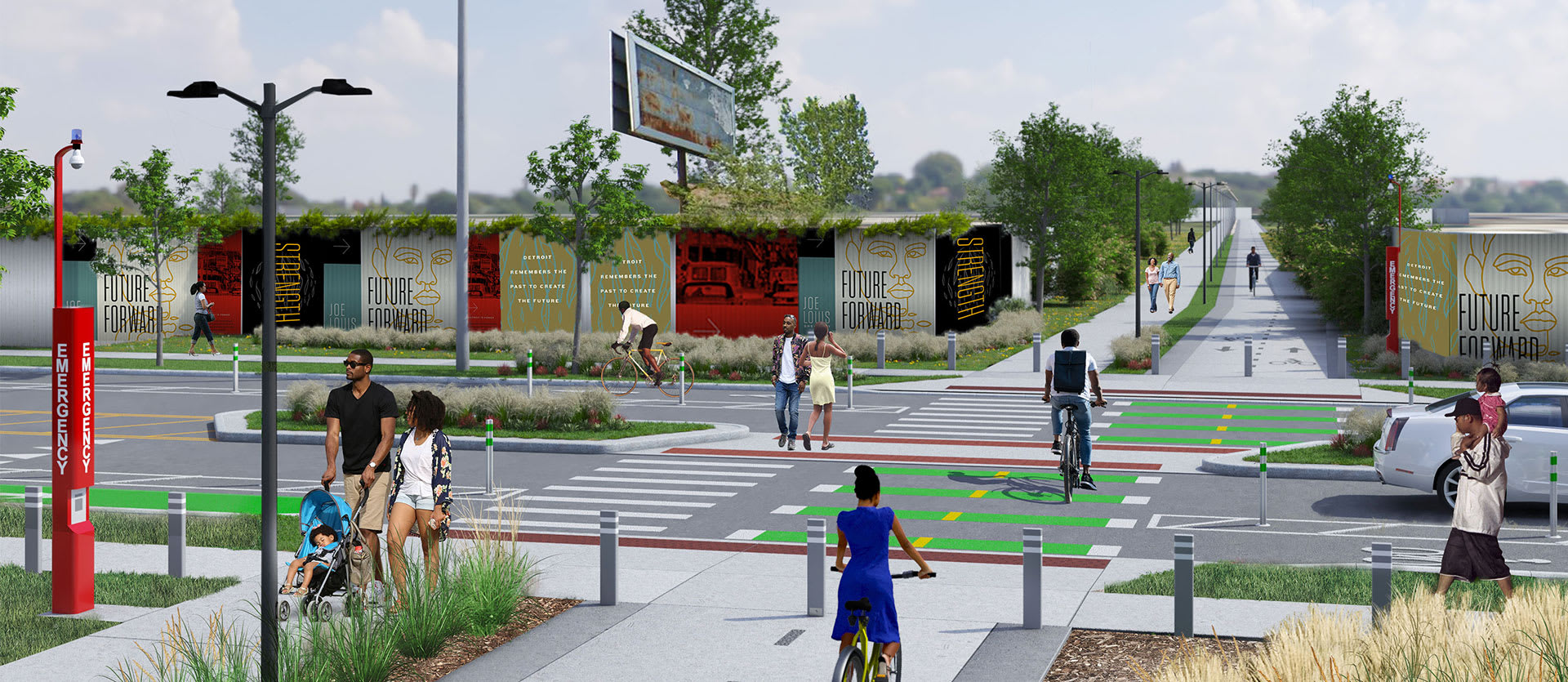 Connecting the City By Foot and Bike
Per their vision statement, the Greenway will connect 23 different neighborhoods to the RiverWalk and Dequindre Cut, as well as shopping, dining, entertainment, employment opportunities, and public transportation along four separate walking-and-biking routes — destinations they would have previously had to drive or take multiple buses to reach.
Ultimately, the Greenway intends to exemplify its namesake in demonstrating the resilience, diversity, and optimism of Detroit. It's a vision for a better quality of life — safe, active, inclusive, and interconnected. By connecting different neighborhoods, it symbolizes a connected future for Detroit, a sense that we're all in this together and can face whatever comes next.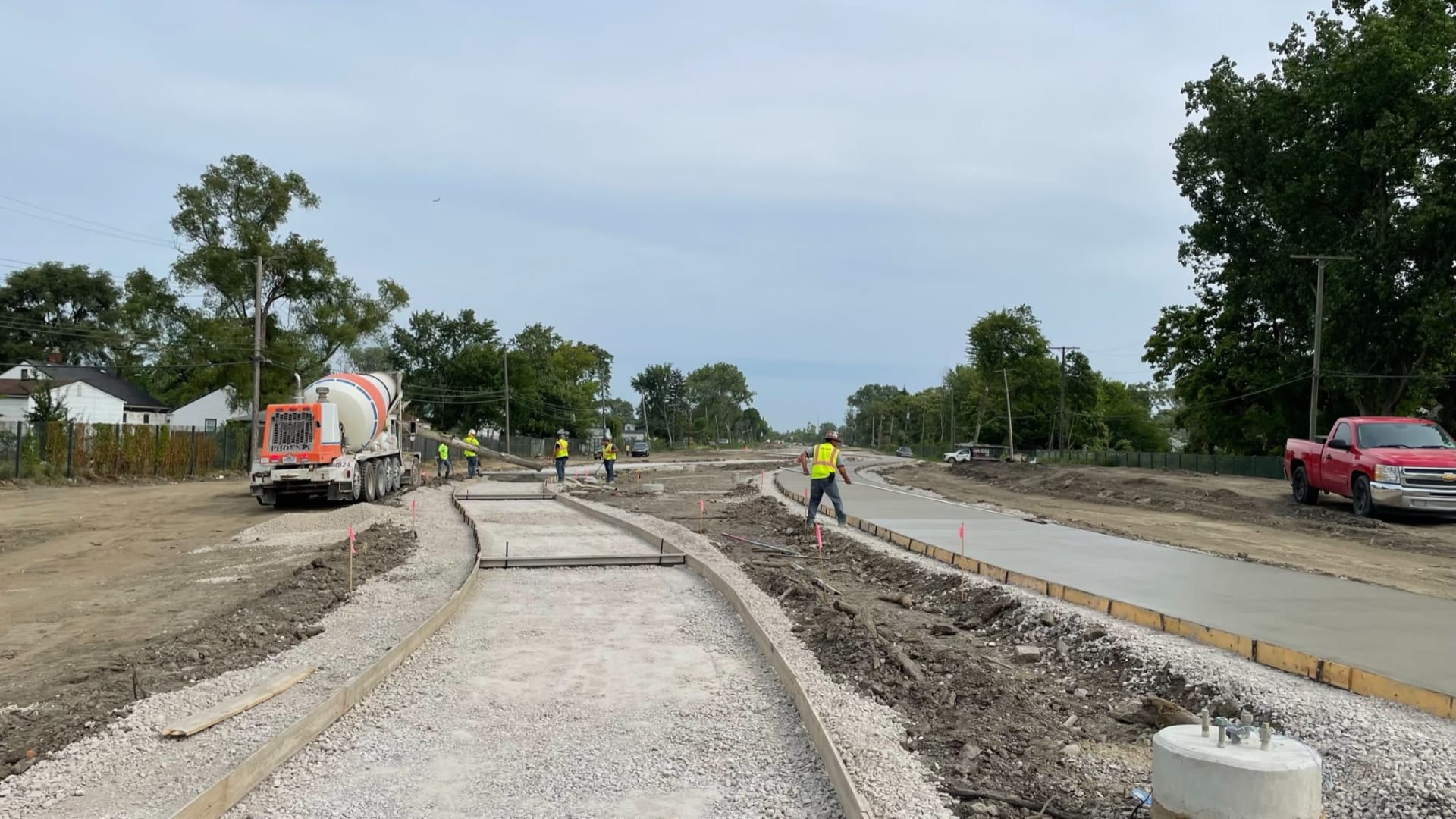 Ribbon-Cutting Festivities
If you're excited about Detroit's new pedestrian thoroughfare, you can celebrate at a free, family-friendly ribbon-cutting ceremony on Saturday, October 29, from 10 am to 12 pm at 8053 Joy Rd.
The festivities will include hay rides, inflatable bounce palaces, face painting, pumpkin painting, games, scooters, and free food while supplies last. It will also include city information and resources and a meet-up with the Metro Detroit Bike Club.
For more information about the value, the Joe Louis Greenway can add to your life, reach out to us today!