Right outside of Detroit lies a friendly and creative neighborhood called Ferndale. It has a population of just over 19,000 people and is commonly known for its progressive policies. While there are plenty of fun activities to do here, shopping is one of the most popular. Due to its artistic community, Ferndale features many eclectic and small locally-owned stores where you can spend the day enjoying some retail therapy. Whether you are looking to dig through antique records or find one-of-a-kind gifts, Ferndale won't disappoint. Here are a few of the most popular spots to shop around Ferndale, MI, that you can't miss.
1. Whimsical Whit
This little home and gift store is certainly a whimsical spot to shop. They offer beautiful rugs and unique lamps so you can find the perfect item to express yourself through your home decor. Make sure you pick up some of their flowers while you're there to complement your new finds. Browsing their quirky gifts and items will make your day so much fun as you wander around Ferndale. Plus, their customer service exceeds the expectations of all who visit. From bath and body items to paper and crafts, they are perfect for a one-stop shop for endless goodies. Consider signing up for one of their workshop offerings and learn to make something with your own hands.
2. Green Daffodil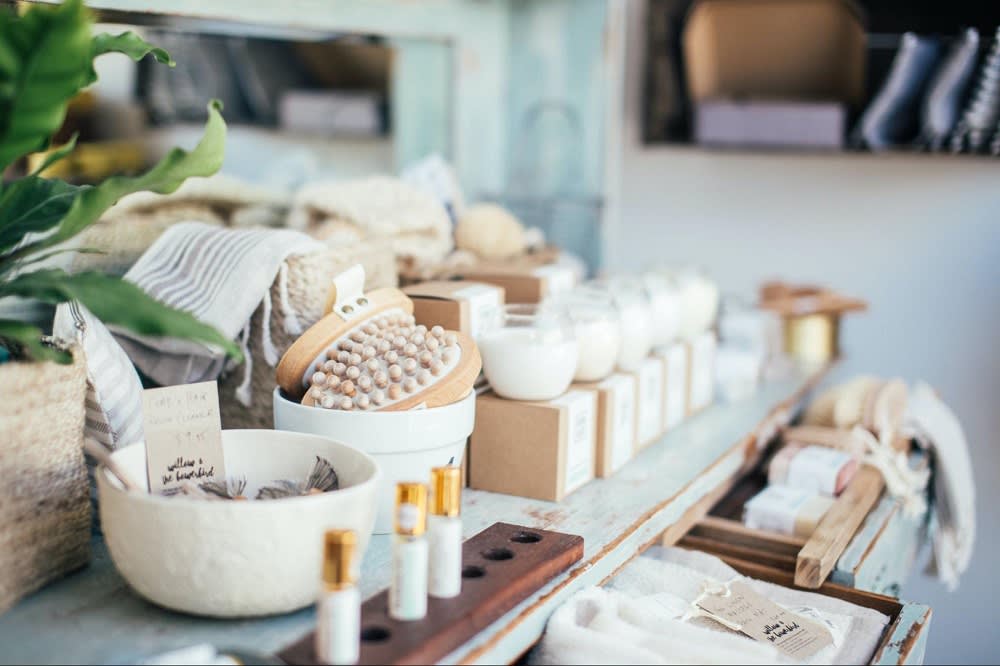 If you love handmade and vegan bath and body products, then you absolutely can't miss
Green Daffodil
during your Ferndale shopping day. It's owned by two lovely friends, Siouxsan and Anne, who their neighbors often lovingly refer to as "the Green Daffodil Girls." You are guaranteed to get amazing customer service when you go in, and they will make you feel at home. This pair produces the best soy candles in town and possibly in the country. The candles come in all sizes, including tealight, so you can find exactly what will fit your space. Alongside the candles, soaps, and lotions, you'll enjoy exploring their selection of cute gifts, including socks, books, kitchen accessories, and pouches.
3. The Rust Belt Market
With more than 30 shops and a bar, the
Rust Belt Market
might keep your attention all day. All of the stores inside are independently owned and operated businesses. As you walk around, you'll love browsing the endless artisan items, vintage clothing, and handmade treats. There is such a large selection, so make sure to plan for plenty of time to spend here. The fully-stocked bar in the marketplace is the perfect place to stop for a cocktail when you need a break from all the shopping. This space is also used for events, and it is beautiful, so the whole family, even those who don't love shopping, will enjoy a Saturday spent exploring the Rust Belt Market in Ferndale.
4. Boston Tea Room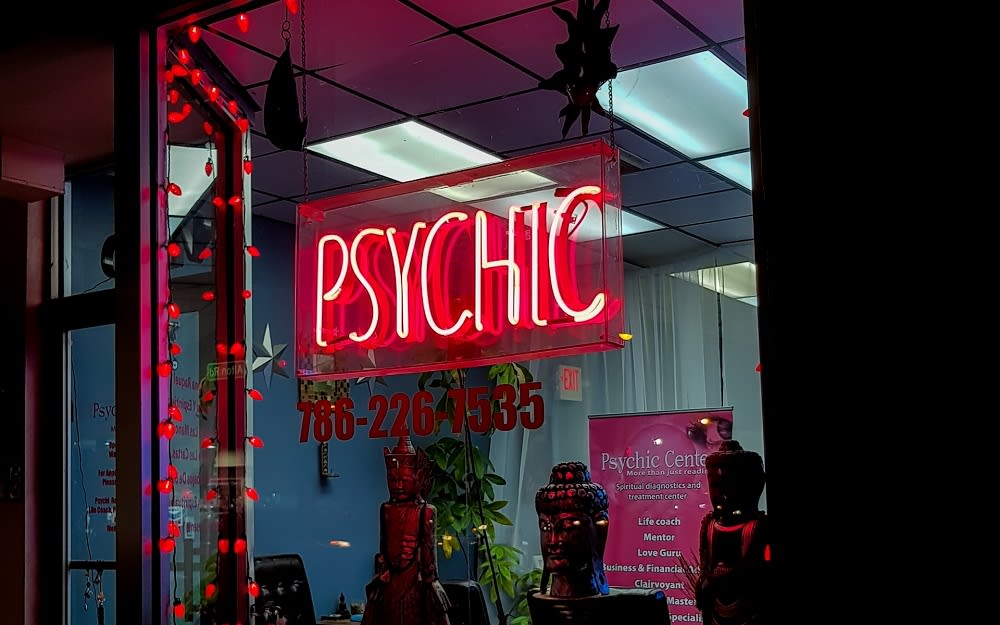 The Boston Tea Room will delight and intrigue you as it's not just for drinking tea. They offer a selection of books as well as psychic readings, crystals, and workshops. If you plan to have a reading, make sure to book one in advance since they are in high demand. They were even voted the
2022 Best Magic Store by the Detroit Metro Times
. If you'd like to get more involved with the community, head over to the Boston Tea Room during one of their weekly events, such as a group meditation or talk. Before you leave, purchase some sage, palo santo, crystals, jewelry, or singing bowls to take the magic with you.
5. John K. King Used and Rare Books
This bookshop has two locations: one in downtown Detroit and
another in the neighborhood of Ferndale
. Anyone who loves books absolutely must visit this quiet bookstore. While the Detroit location is larger, the Ferndale store offers a quieter and more quaint atmosphere. There is a special kind of peace that arrives when you wander between the shelves. John K. King has a lifelong passion for sharing books, and you can sense this through their superb customer service. You can go pick out a book and enjoy it in their comfy chairs as you soak in the atmosphere and scent of all the old books. With over a million books in stock between the two locations, you are sure to find the perfect book for you or a gift for a friend.
6. Vogue Vintage
No shopping day is complete without a stop at a vintage shop, and Vogue Vintage is the best in Ferndale. With a groovy 1960's style vintage vibe, you won't be able to resist a fun purchase. Customers pile in to marvel at the colorful glass, furniture, and clothing that is packed into the space. They curate their selection depending on the current trends and seasons, including an incredible selection of funky sweaters in the fall. Whether you are looking to stock your home with midcentury modern furniture or you want to find a cool dress, this vintage selection of oddities won't disappoint you. No matter what you find, you'll love showing off your unique pieces in your home.
7. The Rocket Candy & Novelties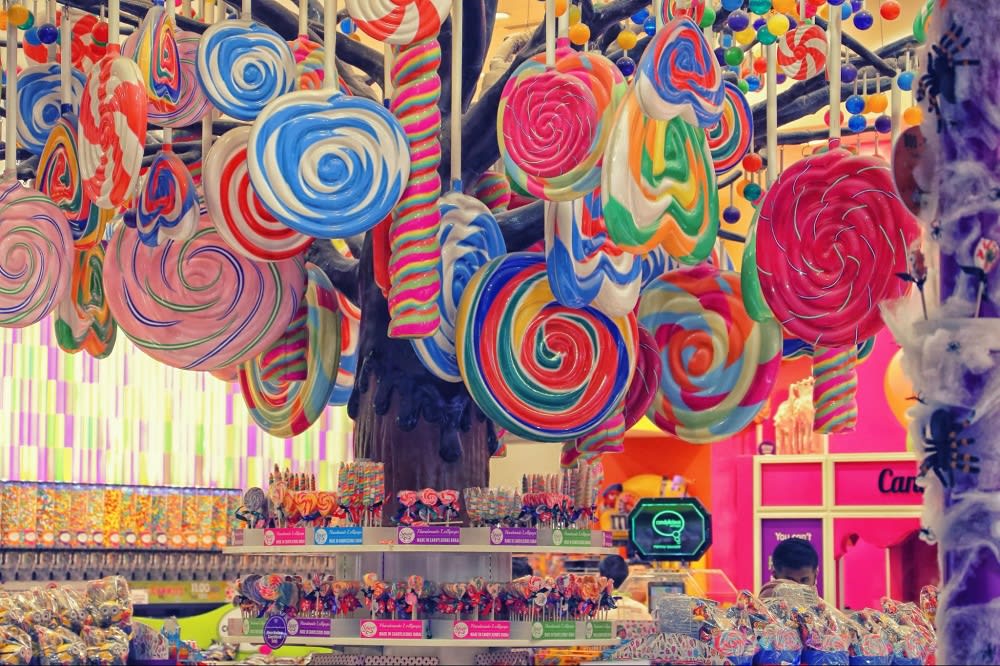 This
candy shop
is located on Nine Mile Road, the historical shopping street on Ferndale's main street. Make sure you stop by if you visit Nine Mile Rd for lunch or dinner and get a treat for dessert. However, they don't just have candy in stock. As the name suggests, they also offer novelties abound. It's so much fun to browse their selection of toys, socks, plushies, books, graphic tees, garden goodies, and more. The whole family will love discovering quirky gifts and fun toys.
Are you looking to move to Ferndale, MI?
If you love Ferndale shopping so much that you are interested in moving to the neighborhood, reach out to
Austin Black II
. He can help you find the home of your dreams nestled in this artistic area of Michigan that offers the peace of the suburbs with the convenience of the city.