Birmingham is a vibrant city with many things to see and do. A relatively small town that covers only 4.73 miles, this affluent area has a delightful downtown center that offers business, social, and cultural activities. Additionally, the charming ambiance of a pedestrian-friendly downtown features arts, entertainment, fine dining restaurants, upscale shopping, and more. You can immerse yourself in summer evenings by enjoying concerts in the park, participating in various festivals, strolling the Farmer's Market on Sunday morning, or spending a day in one of the 26 parks.
Birmingham restaurants are an exceptional choice if you're looking for an absolute delight. With so many culinary delights and incredible options, you'll never get tired of trying the fabulous places.
City Living Detroit
has put together an impressive list of restaurants for your next outing. Here are the top eight Birmingham restaurants.
Tallulah Wine Bar and Bistro
155 S Bates St # 201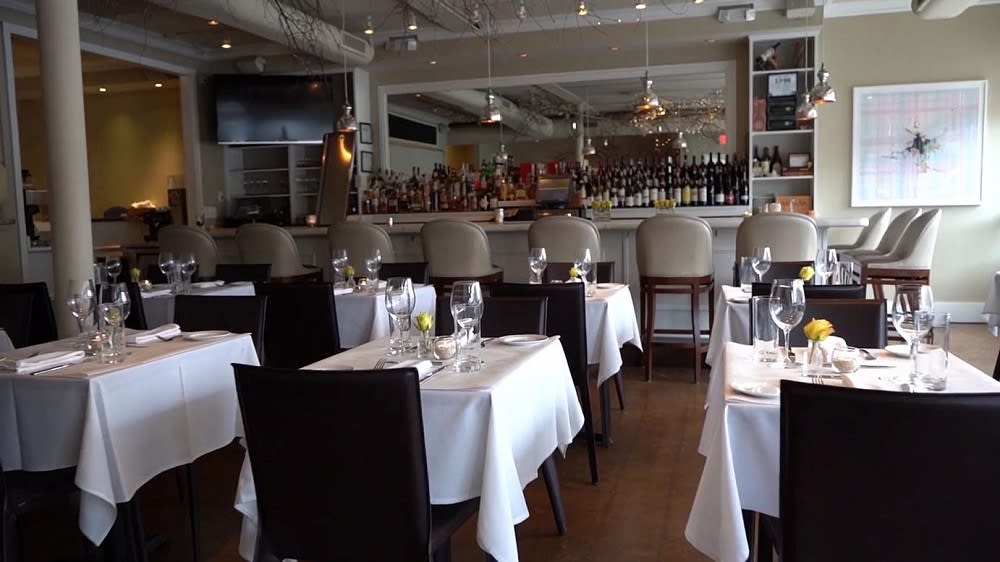 Photo courtesy of Tallulah Wine Bar and Bistro

First up on the list is a restaurant that provides a versatile experience with seasonal and straightforward dishes. Nestled downtown with a softly lit atmosphere and plenty of outdoor dining, this farm-to-table restaurant offers an innovative take on all things sustainable. The wine pairings are exceptional, the service friendly and quick, and the menu options are plentiful. Try the zucchini and eggplant fritto, followed by the seafood bucatini or Cacio e Pepe. For absolute delight, follow up with any of their decadent desserts.
Phoenicia Restaurant
588 S Old Woodward Ave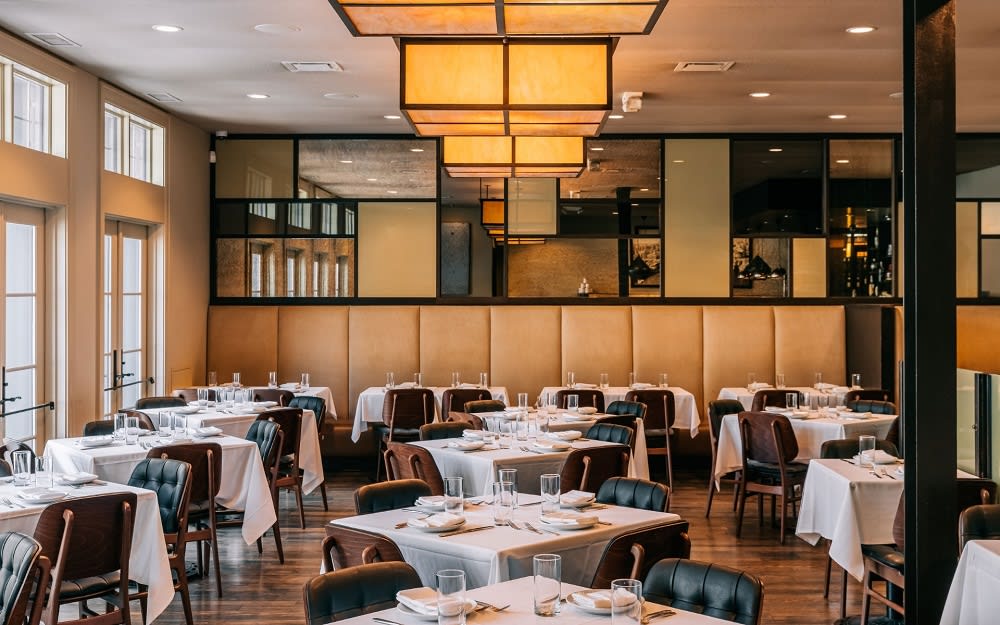 Photo courtesy of Phoenicia Restaurant

One of the more popular restaurants in the area, this Lebanese restaurant features traditional and contemporary dishes. With quality cuisine and fresh meat and produce, this restaurant will have your tastebuds thanking you. With a laid-back environment and a focus on warm and bright flavors, this staple has been around for over 50 years. Try the hummus, spinach pies, Lebanese salad, stuffed grape leaves, and chicken shawarma to taste the local favorites.
Hyde Park Prime Steakhouse
201 S Old Woodward Ave

This is the spot if you're looking for an exceptional place to get a steak. Few restaurants in the area make steak as succulent as this one, and it truly sets the definition of what a steak house should be. The dining experience is luxurious and sets the mood for a quiet night out for date night. They feature raw bar appetizers, soups, salads, seafood, steaks, chops, and classic steakhouse sides. One of the highlights is their dessert menu, which features decadent treats like New York-style cheesecake and decadent chocolate tortes. They offer happy hour Monday through Friday with drink specials and bar plates.
Rugby Grill
100 Townsend St
This restaurant is a uniquely contemporary American
restaurant
inside Birmingham's Townsend Hotel. This restaurant features beautiful artwork, an intimate setting, a private bar, and world-class culinary cuisine. You'll always find something new to love with a seasonal menu that features the best quality USDA prime beef, seafood, poultry, and produce. There are also monthly events like win dinners to enjoy. You can enjoy brunch, lunch, dinner, and even afternoon tea at this delightful restaurant.
Streetside Seafood
273 Pierce St

A quality and family-friendly restaurant with a welcoming atmosphere, Streetside Seafood is a local presence that draws plenty of crowds. The space is cozy and welcoming, featuring a copper bar and plenty of fish-themed accents. Their menu features a contemporary twist on seafood classics. It offers items like lobster bisque, New England-style clam chowder, a raw bar, plenty of daily specials to choose from, and a selection of both land and sea dishes. Complete your meal with one of their well-paired wines for a quality experience.
Fleming's Prime Steakhouse and Wine
323 N Old Woodward Ave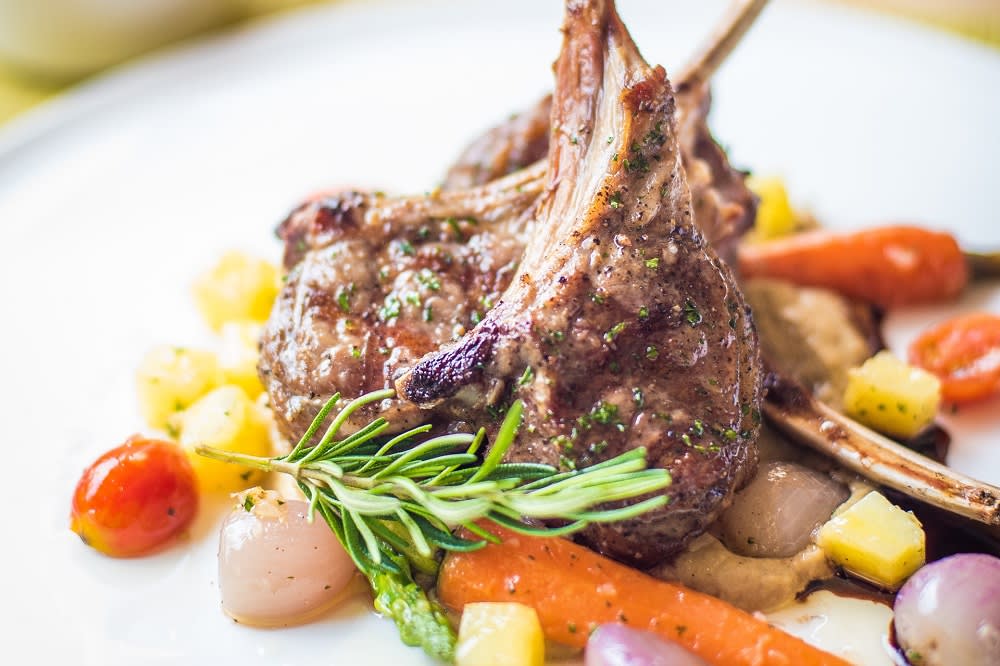 Photo courtesy of Pexels

Another outstanding steakhouse in the area, located on North Old Woodward Avenue, is an excellent choice for quality steak paired with a glass of wine or a handcrafted cocktail. Their location is perfect for celebrating special occasions, whether a simple date night out or hosting a business dinner and the private dining room helps complete the experience. Their menu features everything from exceptional steak and seafood to a selection of plant-based options, so there's something for everyone. Try the sweet chili calamari, French onion soup, filet mignon, prime dry-aged ribeye, or miso-glazed Chilean sea bass. They offer plenty of classic steakhouse sides and some unique take with items like chipotle cheddar macaroni and cheese and cauliflower mash. Additionally, they offer a carryout menu and a catering menu.
Hazel's
1 Peabody St

Hazel's is a fun industrial-chic bar in the area that features a menu of seasonal seafood from rotating regions. You can enjoy options like crab cakes, lobster bisque, lobster rolls, and steam pots. Pair one of their delicious drinks with your dinner for a well-rounded experience, or sit at the bar and enjoy the friendly atmosphere. They also offer a brunch menu where you can enjoy pancakes, crab cake, eggs, or huevos rancheros. Pair brunch with a classic Bloody Mary, pink mimosa, or tequila sunrise for a real treat. This location also offers a selection of vegan options, so there's something for everyone.
220 Merrill
220 E Merrill St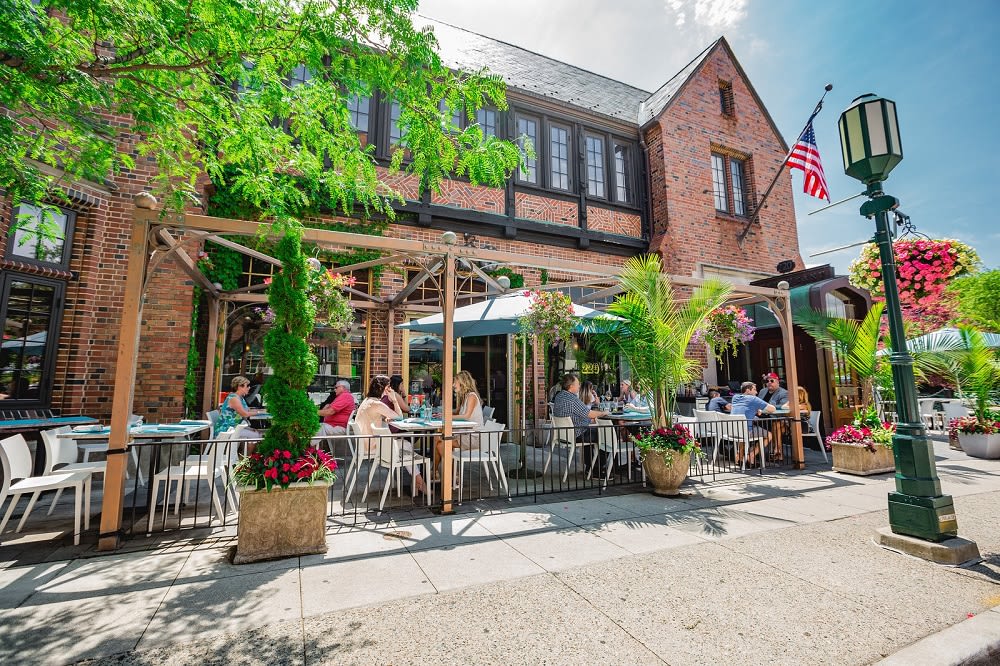 Photo courtesy of 220 Merrill
Last but certainly not least on the list is a landmark in Birmingham,
220 Merrill
. This upscale lounge has a rich history since it's located in the old Edison building, which has been around since 1932. They feature an extensive range of menu options to choose from, including dishes like sushi and pizza. Try the filet paradelle pasta, ahi tuna tartar, and tres leches cake for local favorites. They feature a selection of craft cocktails and a comprehensive wine list, making it the perfect spot to enjoy with friends after work. They also offer live music, special events, and a lively atmosphere, making this the ideal ending to our list.
There you have it! Our list of the top eight restaurants in Birmingham. Though not a complete list of the authentic culinary delights the area offers, these options are local favorites and come highly recommended by everyone who enjoys them. Check them out and let us know what you think!
If you're ready to learn more about homes for
sale
in Birmingham,
contact Austin Black II
.

*Header photo courtesy of Unsplash