High fashion, charming boutiques, and niche retail shops dishing custom-crafted gems: Birmingham shopping is an elite consumer's nirvana. Old Woodward Avenue and Maple Road comprise an alluring mix of luxe Birmingham condos, well-known high-end retailers like Ethan Allen and Anthropologie, and shops you'll only have the pleasure of experiencing in Birmingham. It's no wonder home seekers lust over Birmingham real estate, with the excitement and convenience of Birmingham's shopping scene at residents' fingertips. Quaint bistros and coffee shops keep enthused shoppers fueled and restored after a day of memorable perusing and purchases.

Those new to shopping in Birmingham can feel a bit like one of Willy Wonka's golden ticket winners set loose in the chocolate room for the very first time. With such an abundance of consumer delights, an exclusive guide to the top nine places to shop in Birmingham is called for. Here is a cherry-picked review of some of Birmingham's finest shops.
Dolce Moda
323 E Maple Rd, Birmingham, MI 48009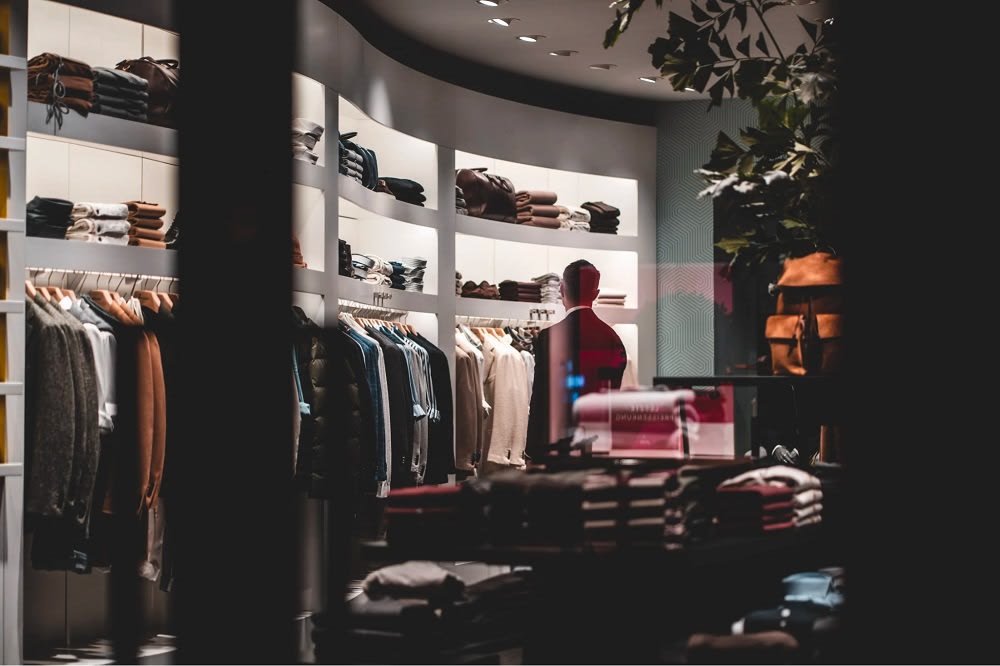 Black tie events, galas, special occasions, a work-ready wardrobe, or a fun night on the town: whatever your apparel needs may be, Dolce Moda offers a distinguished collection of top-tier designer blazers, gowns, jackets, suits, shoes, and accessories. Finding its roots as a high-end men's apparel boutique, it has expanded into elegant evening and daywear for women. At Dolce Moda, it is easy to ensemble a complete look, not just because they offer a full range of outfit necessities but because every article is thoughtfully curated. Men will find perfectly fitted tuxedos, sports coats, and suits in their tailored selections. Though you come for apparel, do not be surprised if you leave with a little something for your home. Their selection of non-toxic, scented soy wax candles is hard to resist.
Tender
271 W Maple Rd, Birmingham, MI 48009
With a selection of blouses, jackets, skirts, boots, and bags designed by notable designers like Ashlyn, Paco Rabanne, Simone Rocha, Hellessy, and Clergerie, expect to spruce up your wardrobe with pops of color, fresh designs, unique patterns, and well-made garments at Tender.
Tender's apparel is about standing out. There is nothing ho-hum or stale about the designers they carry. So if you're looking for a statement piece or to simply appreciate a dynamic wardrobe, put Tender on your shopping list.
Claymore Shop
908 S Adams Rd, Birmingham, MI 48009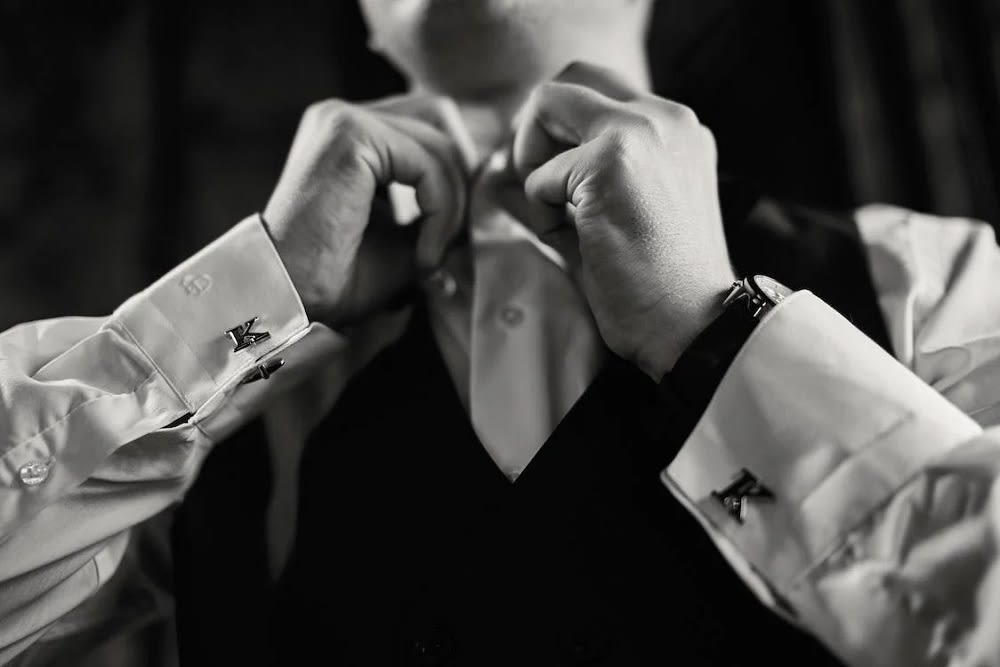 Photo courtesy of Pexels
A custom menswear boutique, Claymore Shop is ideal for customers with a distinct understanding of who they are and how they wish to express themselves. There is no better way to curate a wardrobe with a perfect fit and expertly complimented colors and designs than by incorporating yourself in the design process. At Claymore Shop, you'll work with their skilled designers and tailors to create looks showcasing all you are. You'll choose from a selection of acclaimed designer fabrics like Vitale Barberis Canonico, Fox Bros, Loro Piana, Holland & Sherry, and other notable brands. Claymore Shop's designers and tailors take the time to listen to your needs, visions, dreams, and concerns to ensure satisfaction. If you find you would like adjustments on your custom garment, even after a few wears, Claymore Shop is happy to accommodate.
Lil' Rascals
580 N Old Woodward Ave, Birmingham, MI 48009
Whoever the special infant or toddler in your life may be, Lil' Rascals is sure to take care of them with its selection of clothing and swimwear designed by highly esteemed childrenswear designers, such as Tee Hee, Lola & The Boys, and other mentionable brands. But Lil' Rascals doesn't stop at apparel. They cover all nursery bases with interactive toys, books, hooded towels, plush toys, blankets, bibs, burp towels, and baby care. An adorable treasure chest of childhood goodies, Lil' Rascals is your one-stop wonder to meet all of a little one's needs.
Roots
211 W Maple Rd, Birmingham, MI 48009
Founders Michael Budman and Don Green gave birth to Roots in 1973 with a vision of creating the kind of comfortable yet stylish clothing they loved sporting during their wilderness adventures at a summer camp in Algonquin Park when they were teenagers. Both of them were city-bred, and they fell in love with their summers exploring the beauty and serenity of Canada's great forests. Roots clothing is designed for the great outdoors or a casual look, seamlessly blending style with utility. They offer men's, women's, and gender-free hiking boots, sweatpants, letter jackets, sweatshirts, and outerwear. With an appreciation of nature and the welfare of our environment, Roots curates and creates clothing made from organic cotton, natural fibers, and responsibly sourced wool and down. An excellent choice for a conscious consumer, Roots clothing is made in Canada, and a portion of its proceeds are donated to local nonprofits serving local communities in need.
Sundance Shoes
235 S Old Woodward Ave, Birmingham, MI 48009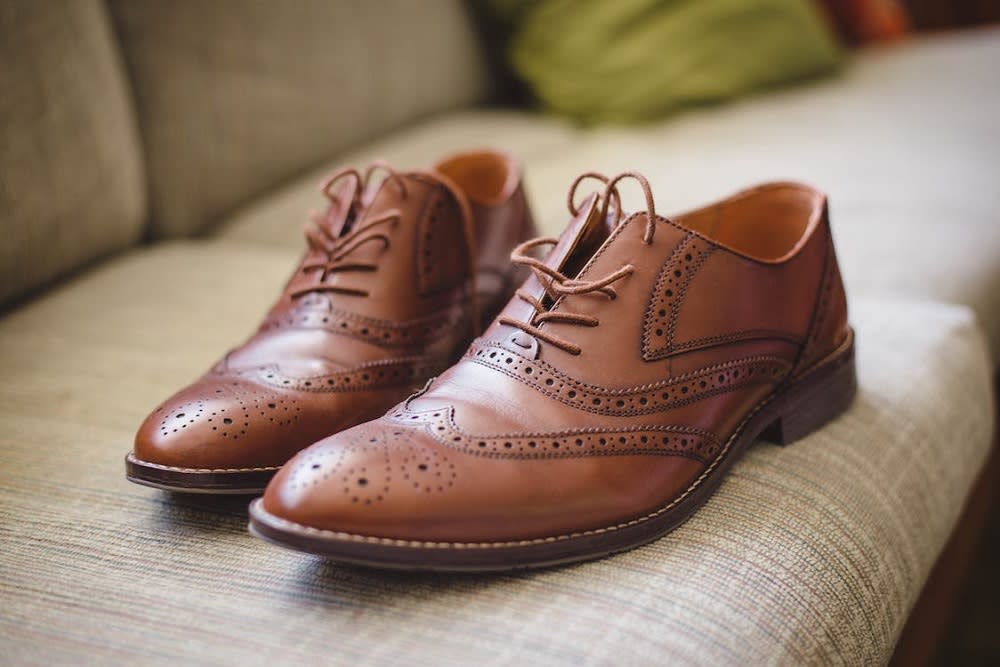 Photo courtesy of Pexels
Vagabond Shoemakers, Gabor, Carrano Piper, Casta Xand, Ateliers, Dolce Vita— Sundance Shoes carries all this and so much more. Specializing in high-end women's and men's shoes, Sundance Shoes' collection is vast yet exclusive. Whatever design you're looking for, Sundance Shoes is sure to be a top-notch brand with an array of colors and personal touches suited to your needs. Though their focus is shoewear, Sundance Shoes' accessories, jackets, and clothing are not to be overlooked.
Caruso Caruso
166 W Maple Rd, Birmingham, MI 48009
Michigan-bound college students, or anyone with a deep appreciation for the beautiful city of Detroit, will love this shop. Boasting cozy University of Michigan, Michigan State, and Detroit-pride sweatshirts, t-shirts, bottoms, hats, and stickers, Caruso Caruso is the shop to express your love of the adored Motor City. With brands like Detroit Bad Boys, University of Michigan, Michigan State University, and Retro Brand x Detroit, there is something for everyone who is ready to flaunt their Michigan and Detroit love.
Circa Lighting
250 E Merrill St, Birmingham, MI 48009
It's inarguable that the flow and placement of light in your home greatly impact your well-being. Interior designers and feng shui gurus attest to this. Therefore, how you choose to light your home should be executed with careful consideration. Circa Lighting makes this process easy and supportive by offering a thoughtfully chosen selection of wall, floor, table, outdoor, fan, and architectural home lights. Not only have they hand-picked the best designers, but they will assist you with choosing the most suitable light fixture for any space in your beloved home.
West Elm
215 W Maple Rd, Birmingham, MI 48009
Just as important as the flow of light in one's home is the flow, appearance, comfort, and placement of home furnishings. To enjoy one's home is to fully live within it. Finely crafted furnishing goes a long way in achieving comfort in and appreciation of one's home. West Elm is acutely aware of this. Somewhat of a sister shop to Circa Lighting, Birmingham's West Elm covers all of your home needs, whether you need to replace a sofa, furnish a new home, or spruce your home up for the holidays. When it comes to selecting a piece of art for your home, West Elm's artists, Candice Luter, Elan Byrd, and Walker Noble Studios, to name a few, come highly acclaimed.
If you're interested in Birmingham real estate, you've come to the right place. National award-winning broker
Austin Black II
, team leader of City Living Detroit with @properties Christie's International Real Estate has been expertly serving Detroit and Birmingham's residential real estate areas since 2005.
Contact
Austin today to learn more about the incredible residential real estate in Detroit and Birmingham, MI.
*Header photo courtesy of Unsplash