Downtown Detroit
is brimming with activities to keep you busy. But what else is there to see and do once you've exhausted all the possibilities at your doorstep? Plenty! Historic neighborhoods, beautiful cities, and top attractions await, just beyond the city limits. And they're close enough to explore on a day trip from Downtown Detroit.
We chose fun, interesting and beautiful places worthy of a visit. We organized our list from the closest, just 6 minutes away by car—to the furthest at just under two hours. When you are ready to make a move and purchase Detroit real estate, call the realtor that specializes in Detroit home sales,
Austin Black II
.

Before you head out exploring, note that we included the estimated mileage from Downtown Detroit and approximate driving times—but keep in mind these will vary depending on your route and traffic patterns. So, when you're ready to venture beyond downtown, where should you go? Here are our top seven suggestions for easy day trips to take from Detroit, all under 2 hours away.
1. Explore Corktown's history
1.5 miles, 6 minutes from Downtown Detroit
Calling Corktown a "day trip destination" from downtown may be a bit of a stretch since the neighborhood is in Detroit, but it has such an interesting history that it is worth setting aside an entire day to explore. It is Detroit's oldest neighborhood, named after County Cork, Ireland, because it was first settled by Irish immigrants during the 1800s.
Detached homes and rowhouses in the Federal style were first built, followed by modest one and two-story Victorian townhouses with Italianate, Gothic, and Queen Anne features, according to the
Detroit Historical Society
. By the 1890s, other ethnic communities began settling in the area. After World War II, many homes were replaced by factories. During the 1960s, some homes were demolished to build freeways. The remaining residential sections were listed on the National Register of Historic Places in 1978.
If you're into biking, Wheelhouse Detroit offers a Corktown bike tour featuring the neighborhood's Victorian houses and notable historic buildings. If you're more of a reader, visit
John King Used & Rare Books
, located halfway between Downtown Detroit and Corktown in a building that was a glove factory. You can easily spend a day here since it is one of the largest bookstores in the country with over one million books.

Before leaving Corktown, visit the restaurants and shops along Michigan Avenue, which runs through the center of the neighborhood.
2. Visit Ann Arbor's museums
40 miles and 40 minutes from Downtown Detroit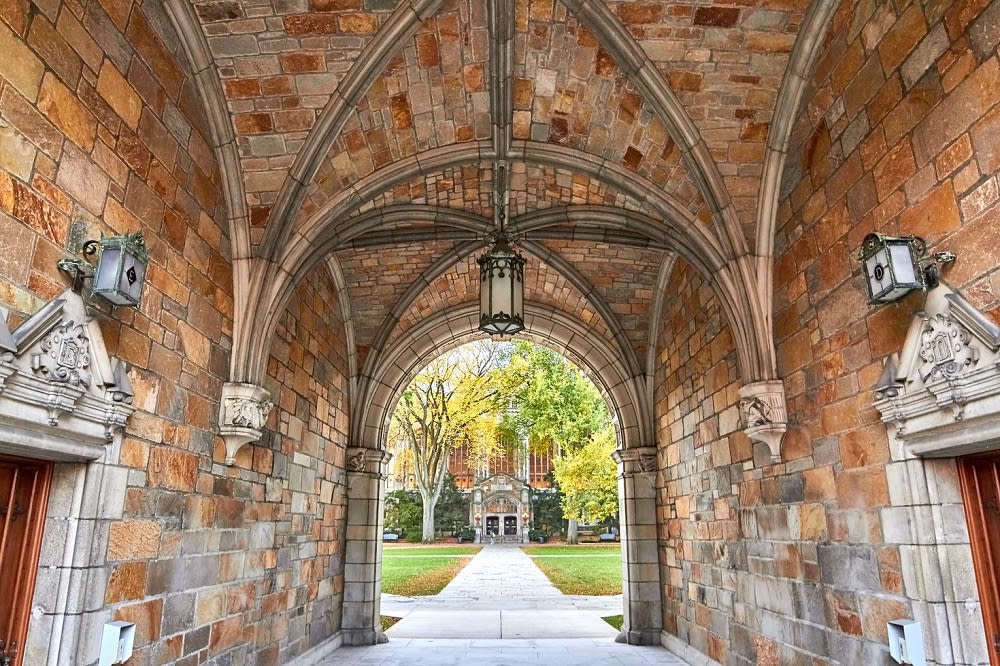 Ann Arbor is home to the University of Michigan, and numerous museums including the University of Michigan Museum of Art, the Museum of Natural History, and the Ann Arbor Hands-On Museum. If you're into art, you can also spend the day exploring the area's renowned art galleries, since Ann Arbor is known for its artists' community. There's also the Kelsey Museum of Archaeology, the Nichols Arboretum, and the Leslie Science and Nature Center.

Ann Arbor may be a big city and cultural destination, but it's not lacking in natural beauty—and there's plenty to keep outdoor enthusiasts busy. Check out Gallup Park, which has scenic areas for hiking. The Border-to-Border Trail is just outside the city and links counties along the Huron River.
3. Pick apples and taste wine in Fenton
65 miles and 1 hour from Downtown Detroit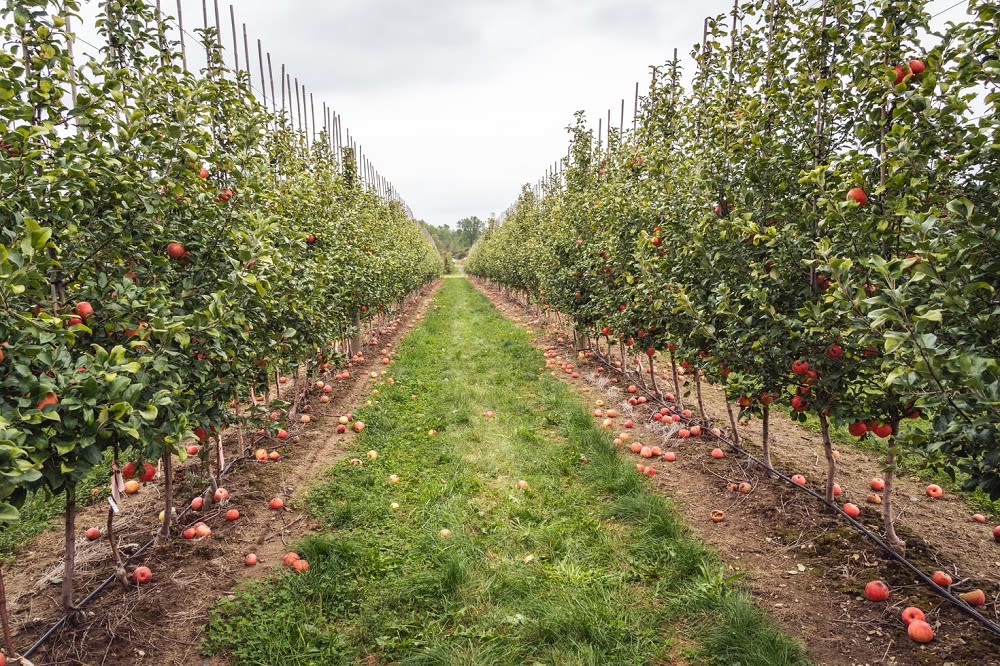 Venture out to Fenton and you'll find miles of scenic vast farmland, and one of the best orchards to visit—Spicer Orchards. This family-run farm grows just about everything, including apples, strawberries, raspberries, cherries, plums, peaches, blueberries, and pears. Each will be ready to pick at different times, so check
Spicer Orchards'
online Ripening Calendar before your visit.

There are also plenty of other activities at the farm, including a pick-your-own sunflower field, cider mill, corn maze, hay rides—and more. If you're a wine connoisseur, you'll want to visit Spicer Winery before heading home. Try different wines by the glass, and purchase a bottle of your favorite.

Spicer Orchards is run by the Spicer family, which has been growing fruit in southeastern Michigan for six generations. You'll be tempted to leave the farm store with armfuls of fresh-pressed cider, fresh-baked donuts, fudge, and caramel apples.
4. Visit the State Capital & more in Lansing
102 miles and 1 1/2 hrs from Downtown Detroit
Lansing is the capital city of Michigan, and home to the state's most important historic building—the
Michigan State Capitol
. Dating back to 1879, the building is recognized for its extraordinary architecture. It was designated a National Historic Landmark when it was restored in 1992. Sign up for a guided tour, or listen to a self-guided one—you won't be disappointed when learning about its history.
Lansing's attractions include several other historic sites, such as R.E. Olds Transportation Museum, where classic cars on are displayed, including the REO, Star, Durant, and buggies. Stop at the
Turner-Dodge House & Heritage Center
, which is also on the National Register of Historic Places. It was constructed shortly after the middle of the 19th century by a pioneer family that had an influenced Michigan's local and state history. Several generations of family members lived in the home for over 100 years.
No day trip would be complete without looking up on North Grand Avenue in
Downtown Lansing
at another piece of history—the Rotary Steam Clock. It stands at 31 ft. high in Wentworth Park and is fully powered by steam. You can hear the clock chime on the hour and every half hour throughout the day and early evening.

Time your visit to Lansing—and the clock—to hear a song play at 12:05 p.m. and 5:05 p.m. How does it do this? The clock randomly chooses from a list of pre-programmed music.
5. Drive to Dearborn for the Henry Ford Museum of American Innovation
Dearborn, Michigan is most famous for the massive
Henry Ford Museum of American Innovation
. It's "where past innovations fuel the imagination of generations to come," the website says, and it's where you can "step into" the stories of America's greatest minds, literally. The bus where Rosa Parks took a stand by taking a seat is on display, along with Mark Twain's antique writing table.

The museum's outdoor section is called Greenfield Village, where you can climb into a Model T, or in take a ride in a horse-drawn carriage. And there's more for car enthusiasts—the Ford Rouge Factory Tour.
You'll find more than enough to do in Dearborn if you're planning a day trip, but, try not to spend all your time visiting museums and attractions. Slow your pace to enjoy the city's small-town vibe. Take a drive before heading back to Downtown Detroit, and take notice of the beautiful tree-lined streets. The
City of Dearborn
has the nickname, "Tree City USA."
6. Visit Frankenmuth
93 miles and 1 1/2 hours from Downtown Detroit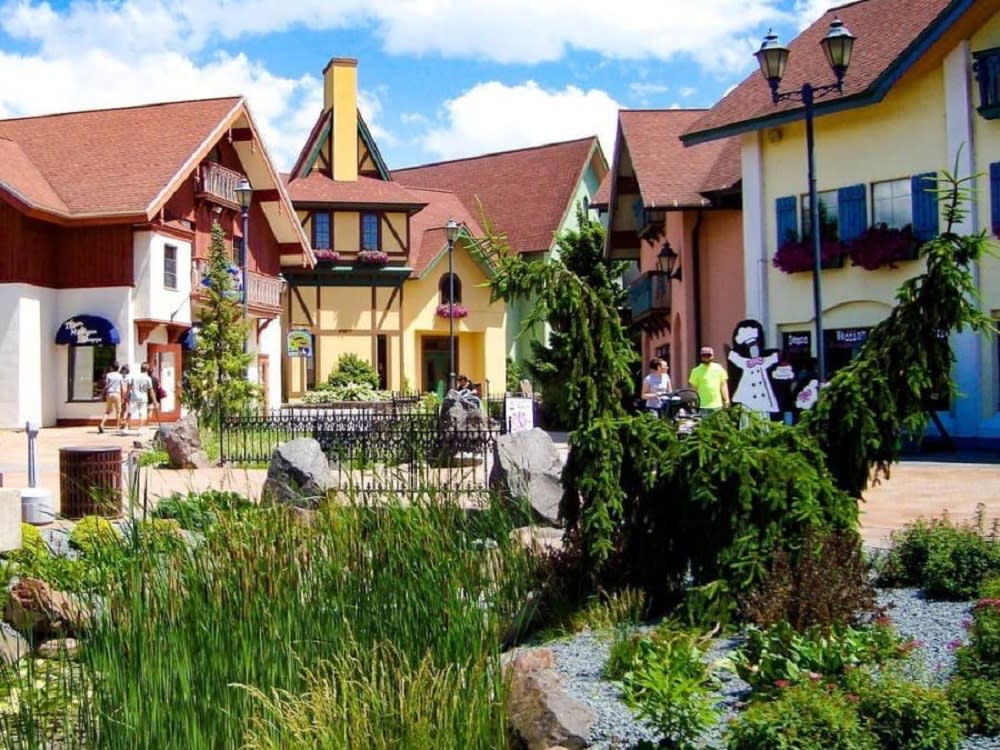 Photo courtesy of Frankenmuth.org
Frankenmuth is a city known for its Bavarian-style architecture, and it is called
Michigan's Little Bavaria
. Wander around and take photos with the quaint German village backdrop.
You'll find restaurants serving up German classics, such as schnitzel, bratwursts, and rouladen. If you plan a holiday visit to
Frankenmuth
, you'll feel like you're in a magical Christmas village—complete with Christmas Town Ale at the Frankenmuth Brewery.
7. Tour Bay City
113 miles and just under 2 hours from Downtown Detroit
Take a road trip to Bay City, on the Saginaw River and the shores of Lake Huron. Stop at the scenic Riverwalk Pier, which is a peaceful place to take photos, walk along the piers, or take the paths through the adjacent park. Visit the Center Avenue Historic District, which one reviewer said is like "a picturesque walk through history," where you'll find Victorian-era homes. Many are adorned with plaques explaining the home's history. If you're into antiques—or toys—the
Antique Toy and Firehouse Museum
has over 60 motorized fire trucks on display, which is the largest collection of fire trucks in the world.
Bay City has a strange link to music. The catchy name inspired the name of the pop-rock band, the "Bay City Rollers" in the 1970s, even though the band members were all from Edinburgh, Scotland—and had never visited Michigan. Madonna is one iconic pop star that was born in Bay City in 1958,
Daily Beast
reports—but she grew up in the suburbs north of Detroit.
Are you planning to move?
Exploring is often inspiring—so are you feeling inspired to make a move? While living in Downtown Detroit, you'll benefit from having all the conveniences of city life—while being surrounded by charming neighborhoods and interesting day trip destinations.
If you already live here but are renting—are you ready to take a tour of Detroit real estate? Here at
City Living Detroit
, we'd love to show you condos for sale in midtown, downtown, or one of the many spacious Detroit lofts that many buyers covet. Or, make an appointment to tour one of the many charming
Birmingham homes for sale
. Call to speak to our experienced team of realtors today.